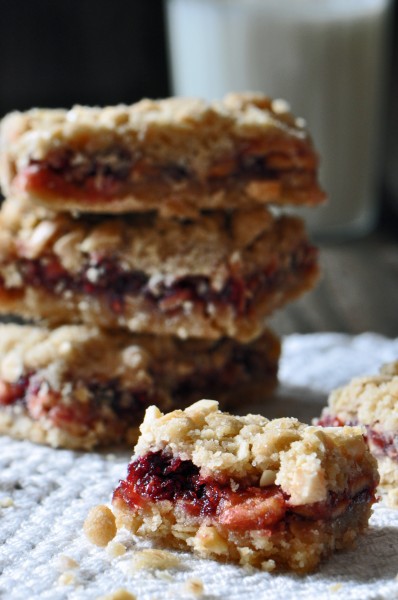 The summer-like days have moved on and rain and gray have slipped into their place.  I don't mind.  It's feels as close to winter as the weather here ever feels.  I especially appreciate the gloom and precipitation when I can remain nestled in my home, specifically the kitchen.  January passes quietly, no holiday events to attend, no malls, no obligations other than those I impose on myself.  I relish this quiet time.  Knowing I can rise early, turn on the oven, and bake till evening – well, that is my soup for the soul.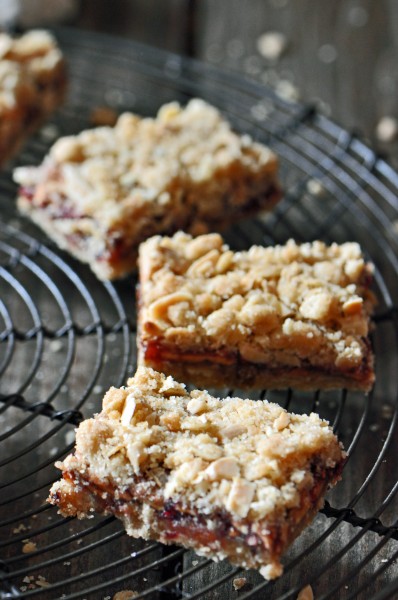 If the weatherman's prediction was correct, and that is always a big "if", today was forecast to be one of those days.  In anticipation, I headed to the market yesterday to gather the ingredients needed for the several recipes I planned on baking if the rain came.  As I scurried out the door,  distracted by an arm-full  of dry cleaning, letters to be mailed, and a store return, I inadvertently left my market list on the table.  Have you ever done that?  Fortunately, there weren't that many items I needed to buy and I just did my best to file through a mental list stored somewhere in my brain.  I did pretty well, except for grabbing freeze dried raspberries instead of fresh.
You might be wondering why freeze-dried raspberries ever ended up in my cart at all.  There is a reasonable explanation.  The evening before, I finally had the opportunity to page through Nancy Baggett's new cookbook Simply Sensational Cookies.  I love Nancy's books and I was excited to see what new and interesting recipes she had brought us in her latest.  She never disappoints and it was difficult to distill the many I wanted to try down to just one.  I have been craving a good ole bar cookie so I chose her Raspberry-Apple Streusel  Bars.
While at the market and fishing around in my head for the ingredients I "thought" were in the bar I was planning to bake, I accidentally  mixed it up with a brownie recipe she had included in the book which contained freeze-dried raspberries.  That is how I got from fresh berries to the crisp, potent version that you will find in these bars.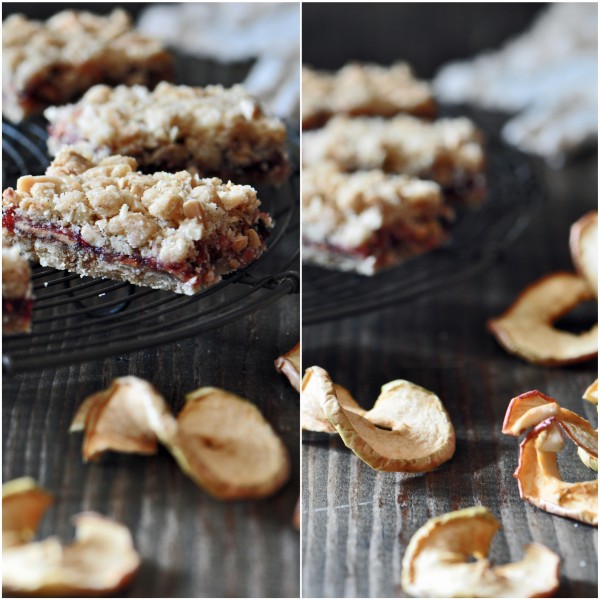 Sometimes it is fun to just play with a recipe.  I'm not as big of a  risk taker when I bake as I would like.  In fact, I'm not much of a risk taker at all.  I have no desire to bungie jump, or parachute from a plane, or wrestle an alligator, however, I would like to be a little more adventuresome when it comes to baking.  When I truly think about it, the risk is nil.  And even if what I pull from the oven is a total disaster, the only consequence would be the few dollars spent on the ingredients and a little nip at my ego.

I wasn't about to change out of my snugly sweats and run to the market so I decided to make do.  I substituted freeze dried berries for the fresh originally called for in the recipe.  Now I don't consider this a risk of gargantuan proportions, but it was a baby step.  And it worked.  They are sweet and tart; nutty and wholesome with oats.  I actually felt like I was eating something good for me.  These bars are keepers – both figuratively and literally.  If wrapped well, they easily stay fresh for 3 to 4 days, which gave me an idea.  I tucked the bars in a box with tender loving care and lots of bubble wrap and rushed them to the post office.  They are currently in flight to New York as a tasty little treat for J.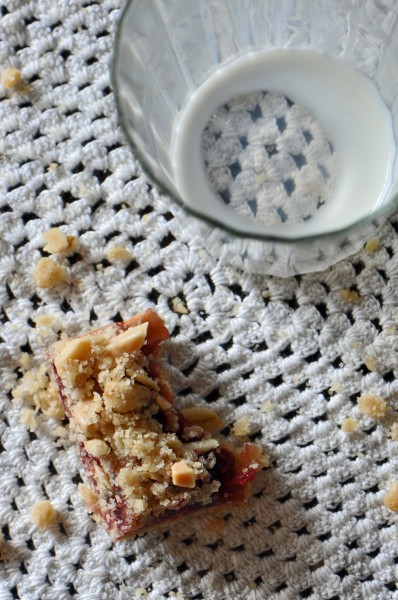 Sweet from apples and tart from raspberries, these bars   are "simply" satisfying.
Dried Apple and Raspberry Oat Bars
Crust and Topping
1 1/4 cups unbleached all-purpose flour
1 cup old-fashioned  rolled oats
1/2 cup granulated sugar
1/4 cup packed light brown sugar
1/2 teaspoon ground cinnamon
1/4 teaspoon baking powder
1/4 teaspoon salt
10 tablespoons (1 1/4 sticks) butter, melted
1/2 cup coarsely chopped toasted almonds, optional
Filling
1 cup finely chopped dried apples *
1 cup freeze-dried raspberries
1 cup seedless raspberry jam
* When chopping the apples it is helpful to spray the edge of the knife with nonstick spray to keep the apples from sticking to the knife.
Position a rack in the upper third of the oven.  Preheat the oven to 350˚F. Generously spray a 9×9-inch square baking pan with nonstick spray.
For the Crust and Topping
In a large bowl, thoroughly stir together the flour, oats, sugar, cinnamon, baking powder, and salt.  Add the melted butter, stirring until the mixture is well blended and crumbly.  Firmly press two-thirds (approximately 2 1/4 cups) of the crumbs into the bottom of the prepared pan, forming a packed, even layer. Stir the almonds into the remaining crumbs and set aside.  Par-bake the crust for 12 minutes.  The crust will not be brown at this point.
Filling
Meanwhile, combine the apples, raspberries, and the jam in a medium saucepan. Warm over medium heat until the jam softens and thins out, coating the apples and berries.  Remove from the heat.  Evenly spread the mixture over the crust.  Sprinkle the remaining crumbs evenly over the filling.  Pat down lightly.
Readjust the rack to the middle of the oven.  Bake for 25 – 30 minutes or until the top is lightly browned all over.  Transfer the pan to a wire rack.  Let cool to warm.  Cut bars as desired.  Cool completely before serving.
Yield:  16 to 20 bars, depending on size cut
Source:  Adapted from  Simply Sensational Cookies by: Nancy Baggett