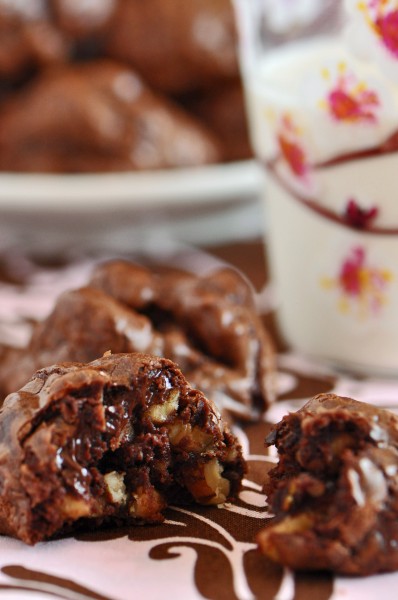 What a happy, happy occasion! Jael's dear friend Rebecca is getting married! Although it takes my breathe away to think we have arrived at this next stage in our kid's lives, we couldn't be happier for her and her fiancé Joel. Rebecca has been part of our family for, well, ever. I love her as if she were my own. From the first time we met Joel, we knew he was "the one" for her. He is a gentle man with a big heart who gives the best hugs ever! I couldn't be happier about their upcoming nuptials. Next to perhaps the birth of a baby, no milestone brings more joy than a wedding. Eeeeee, I just can't wait!

In traditional fashion, family and friends gathered to celebrate their engagement. The joy in the room was palpable. Rebecca's hand was repetitiously extended as one by one the women took a gander at her ring. Unable to contain our enthusiasm, we nudged the love birds for a wedding date (as yet to be announced). And as details of the proposal were shared, glasses clinked, affirming the commitment Rebecca and Joel have made to each other, and we to them.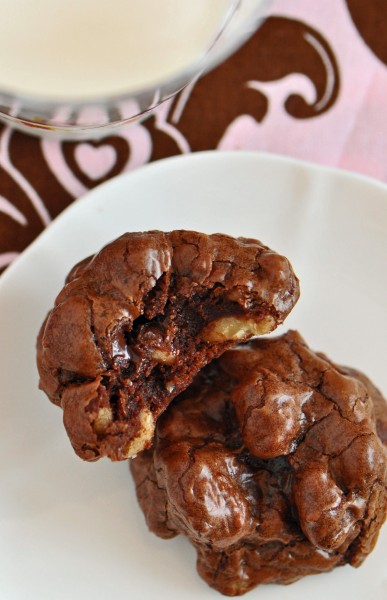 As this occasion was an engagement, and the couple recently engaged are both chocoholics, this deep chocolate and gooey cookie was the perfect dessert to bring to the party.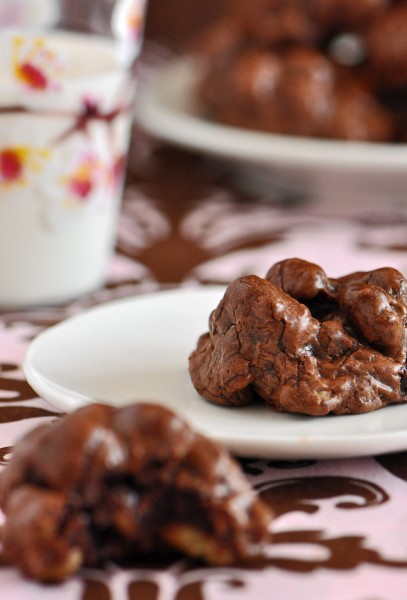 The Happy Couple
Although these cookies are certainly worthy of being reserved for special occasions, it would be a shame to exclude them from your everyday cookie repertoire.
Deep Chocolate Decadence Cookies
1/4 cup all-purpose flour
1/4 teaspoon baking powder
1/8 teaspoon salt
8 ounces bittersweet (60% cocao) chocolate, chopped
2 tablespoons butter
2 large eggs
1/2 cup granulated sugar
1 teaspoon vanilla extract
6 ounces bittersweet chocolate chips
2 cups walnuts, coarsely chopped
Preheat oven to 350˚F. Position racks in the upper and lower thirds of the oven.
Combine the flour, baking powder, and salt in a small bowl and mix together thoroughly with a whisk. Set aside.
Place the 8 ounces of chocolate and the butter in a large heatproof bowl set directly in a wide skillet of barely simmering water. Stir frequently just until melted and smooth. Remove the chocolate from the skillet and set it aside. Leave the heat on under the skillet.
In a medium heatproof bowl, whisk the eggs, sugar, and vanilla together thoroughly. Set the bowl in the skillet and stir until the mixture is lukewarm to the touch. Stir the egg mixture into the warm (not hot) chocolate. Stir in the flour mixture, then the chocolate chips and nuts.
Scoop slightly rounded tablespoons of batter and place 1 1/2 inches apart onto parchment lined cookie sheets. Bake for 12 to 14 minutes, until the surface of the cookie looks dry and set and the centers are still gooey. Rotate the sheets from top to bottom and from front to back halfway through the baking time to ensure even baking. Slide the parchment paper off the cookie sheets and onto racks to cool. Allow the cookies to cool completely before storing. May be kept in an airtight container for up to 3 days.
Yield: Approximately 3 dozen cookies depending on size
Source: Alice Medrich's Cookie Book – Chewy Gooey Crispy Crunchy