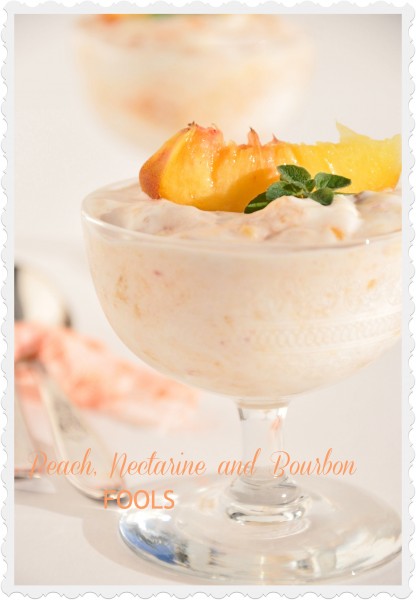 I am struggling to release summer and welcome back fall. I want to eek out every last drop of the time remaining in August. After Labor Day I will have to face the fact that autumn has arrived. Don't get me wrong, fall is a favorite season of mine with all its chilly nights, turning leaves, apples and pumpkins. However, the pace of life picks up and a succession of holidays begins that keep me busy until after the New Year is over. And I love all those holidays, but I also love long and warm summer days, stone fruits, tomatoes ripe from the vine, and sunsets at the beach. Life just moves at a slower pace during the summer.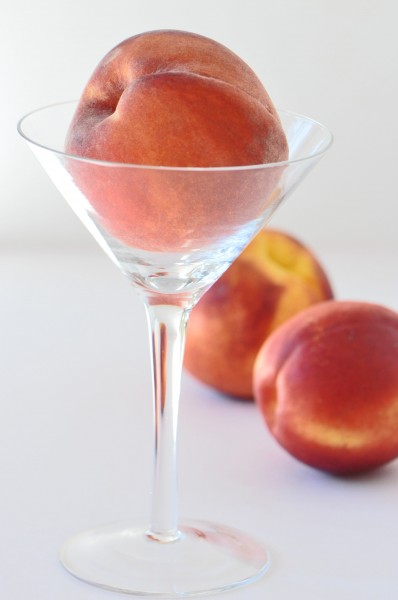 In an effort to linger in the taste of ripe peaches and nectarines while they are still available at the markets, I chose a recipe where their sweet summery flavor takes center stage. This recipe goes way back – 1996 to be exact. I happened upon it in Bon Appétit and made it for a dinner party. There was something so light, airy, refreshing – and easy – about it that it has remained in my memory bank all these years. It comes together in a jiffy and can be made ahead of time which makes it perfect for dinner parties. Once stone-fruit season has passed, use your imagination and swap in whatever fruit is available. I have used strawberries and raspberries and both worked well.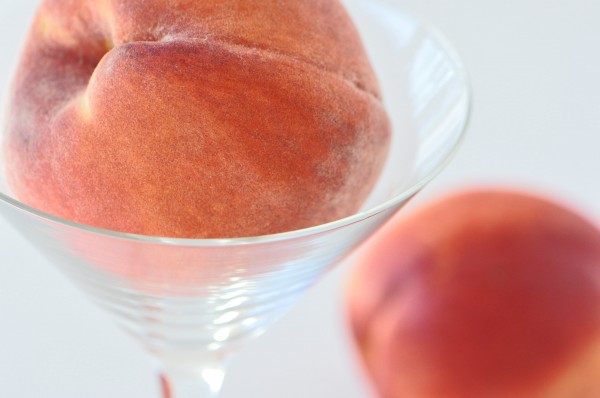 A Labor Day gathering is the perfect time to try this recipe. I think your guests would welcome a cool, creamy and fruity dessert following all those hot dogs, hamburgers, and ribs that will surely be on our barbecues this weekend. Wishing you a relaxing and safe Labor Day!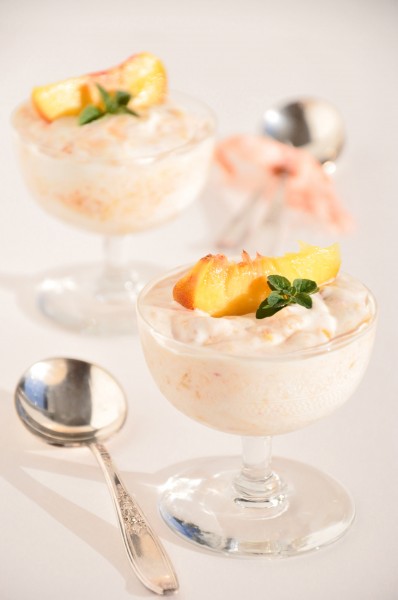 Look beyond peaches and nectarine for these luscious Fools. Choose your favorite fruit or whatever is fresh and in season.
Peach, Nectarine and Bourbon Fools
12 ounces fresh peach and nectarine slices (without peel)
3/4 cup chilled whipping cream
1/3 cup plain yogurt (not low-fat or fat-free)
4 tablespoons granulated sugar
1/2 teaspoon lightly packed lemon zest
2-3 teaspoons bourbon, or other whiskey or liquor (optional)
Peach or nectarine slices and mint sprigs for garnish (optional)
Place peaches and nectarines in a medium bowl. Using a potato masher or a fork, mash coarsely.
Beat cream in a large bowl to stiff peaks. Gently fold in yogurt, sugar, and lemon peel. Fold in bourbon if using. Gently fold in the fruit, leaving behind any extra juice that accumulated in the bowl. Divide among 4 serving vessels.
At this point the Fools can be covered and chilled up to 4 hours.
Before serving, garnish with additional peach or nectarine slices and mint.
Yield: 4 servings
Source: Adapted from Bon Appétit