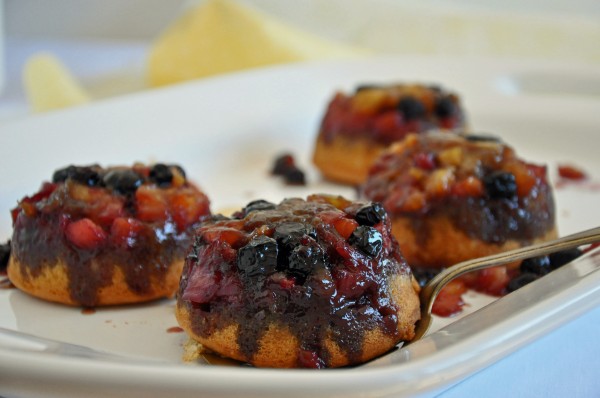 Aahhh, just back from a wonderful Hawaiian vacation. It was difficult to say Aloha to sun, relaxation, and pool staff bringing me Lava Flows. The trip was an absolute "10″, and not for the reasons that might first come to mind. Yes, seven days of temps in the mid-80s was wonderful. And our accommodations, well, let's just say we were pampered and our every need attended to. With food (especially desserts) being top priority in my life, it's fair to say that Maui in no way let me down in that area either. But with all these things being aspects that collectively contributed to a stellar vacation, none of those things were the best or most important part of our trip. The ingredient that made our trip so wonderful was having undivided and uninterrupted time with my husband and daughter. Since Jael left for college, it is nearly impossible to lasso the three of us into the same corral at the same time. But away from the distractions and obligations that invade our daily lives, the time spent together over the past week was precious indeed. We shared endless chats, some deep and philosophical discussions, planned the future, reminisced about the past, and laughed A LOT. So, although I am usually ready to come home following a vacation, this time was different. I wasn't ready to share my two loves with the world again. I would have been perfectly content to hide out on the island for a while, quite a while, longer.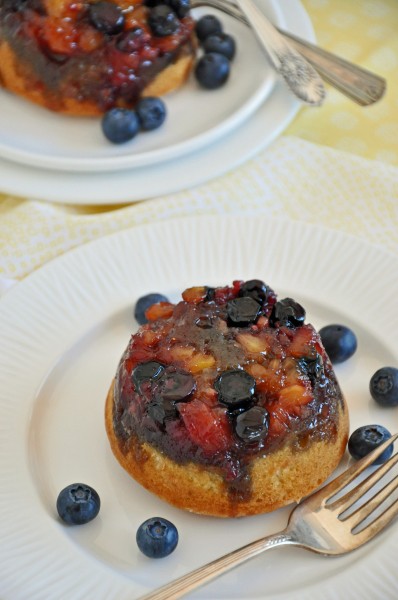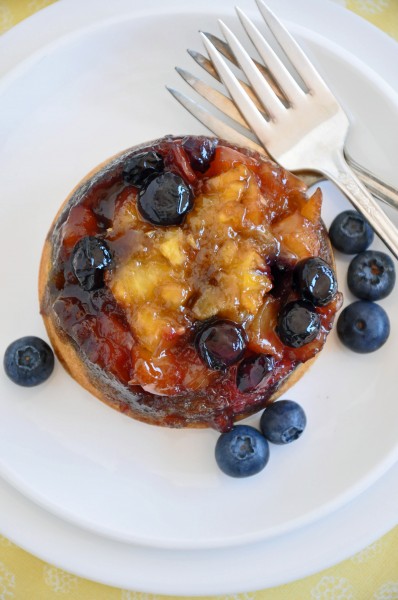 On the day of our departure, I felt the excitement building just thinking about getting back to my kitchen and blog. Over the summer I have been terribly absent here in this space, but for all good reasons. And yet, I am so looking forward to baking and posting on a more regular basis again. I asked Jael what she thought a good "first" post would be once we returned home. Her thoughts were that I should do something that reminded me of our trip – what a perfect suggestion. So, in memory of the coconut in our Lava Flows, the fresh, sweet, and juicy pineapple I had every morning for breakfast, and the blueberries that flavored a refreshing drink I discovered on the poolside menu, I bring you these delicate little cakes flavored with coconut and topped with pineapple and blueberries.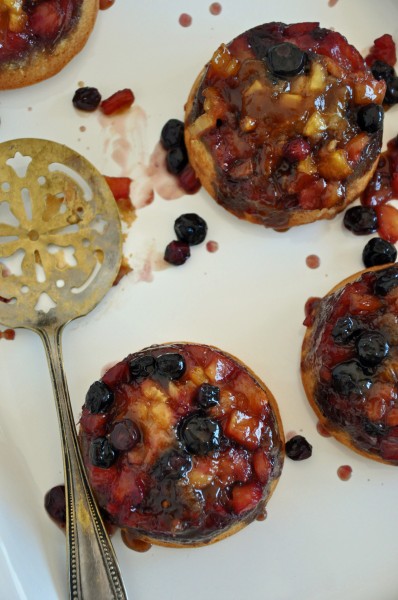 While still warm from the oven, with the first bite of one of these fruity little cakes, I closed my eyes and for just a moment traveled back over the past week. The insidious nature of "real" life has a way of creeping in, steeling our vacation mojo. Work, laundry, marketing, reports – obligations we all faced upon our return has distilled our undivided time together. For now, we linger in the memories we have created. The will have to do – for now.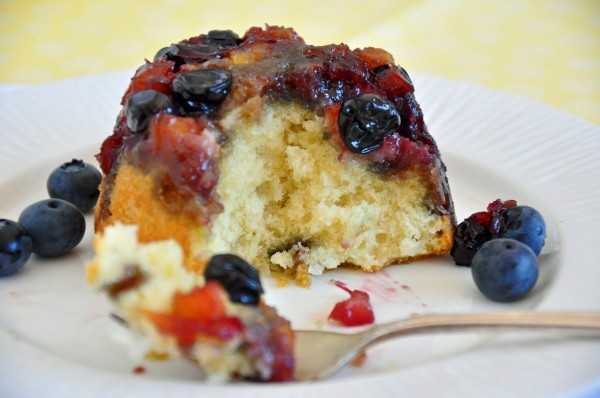 There is something extra special about having your very own dessert. The use of jumbo muffin tins allows for the perfect helping of these tropically inspired individual cakes.
Pineapple, Blueberry and Coconut Upside-Down Cakes
1/2 cup (1 stick) butter
1 cup lightly packed dark brown sugar
Pinch salt
1 cup (approximately 3 slices) roughly chopped fresh pineapple, drained of any extra juice
4 ounces blueberries, washed and patted dry
1/2 cup (1 stick) butter, at room temperature
3/4 cup granulated sugar
1 teaspoon vanilla extract
3 eggs, separated
1/2 cup sour cream, room temperature
1/2 cup sweetened coconut
1 1/2 cups all-purpose flour
1/2 teaspoon baking powder
1/2 teaspoon baking soda
1/2 teaspoon salt
Preheat oven to 350˚F. Spray 8 jumbo muffin tin cavities with non-stick cooking spray. (Most jumbo muffin tins have only 6 cavities so you will need two tins.)
In a small saucepan, combine 1 stick of butter and the brown sugar. Over medium-low heat, melt the butter and sugar, whisking constantly, until the mixture is smooth.
Divide the blueberries, butter mixture, and pineapple, in that order, among the prepared muffin cavities.
Into a medium bowl, whisk together the flour, baking powder, baking soda, and salt.
In the bowl of an electric mixer, cream together the remaining stick of butter and sugar on medium speed until light and fluffy. Add the vanilla and mix until incorporated. Add the three egg yolks one at a time, mixing after each addition and scraping the side of the bowl as necessary.
Fold the flour mixture into the butter mixture in 3 additions, alternating with the sour cream, beginning and ending with the flour mixture. Fold in the coconut.
In the bowl of an electric mixer fitted with the whisk attachment, beat the egg whites on medium speed until frothy. Raise the speed to medium-high and continue to beat until stiff peaks form. Stir 1/3 of the egg whites into the batter. Lightly fold in the remaining egg whites. Divide the batter equally among the muffin tin cavities, filling each 3/4 full. Do not over-fill.
Bake the cakes for 20-22 minutes or until a toothpick inserted into the center of a cake comes out clean. Cool on a wire rack for 15 minutes. Run a small off-set spatula or a knife around the edges of the cakes to loosen them. Place a large platter or baking sheet over the muffin tin. Flip the platter over, gently tapping the tin and platter on the counter to release the cakes. Serve warm, or cool completely to room temperature. The cakes are best eaten the day they are made. For longer storage, wrap individual cakes in plastic wrap and store at room temperature.
Yield: 8 Individual Cakes
Source: Mary Weinberg | Sifting Focus