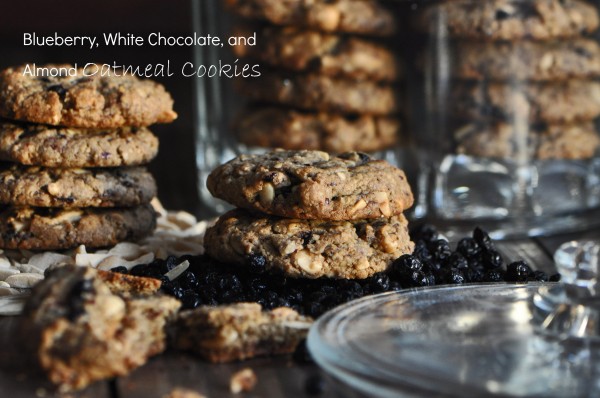 I am going to get right to the point of this post. Today's weather is the perfect specimen of a warm fall day. The sun is shining and there is a light breeze in the air. So often the weekend turns into days filled with chores. H and I frequently use the weekend to do those jobs that only his big burly arms and my neurotic specific instructions can accomplish together. But not today. Yes, the toilet seat needs replacing, and there is that painting that needs to be hung, but I'm getting us out of the house. A bike ride along the beach perhaps, or maybe some "junk" shopping. Anyway, the point is, today's post is short and sweet so that I can enjoy this beautiful day with my loving, hard-working husband.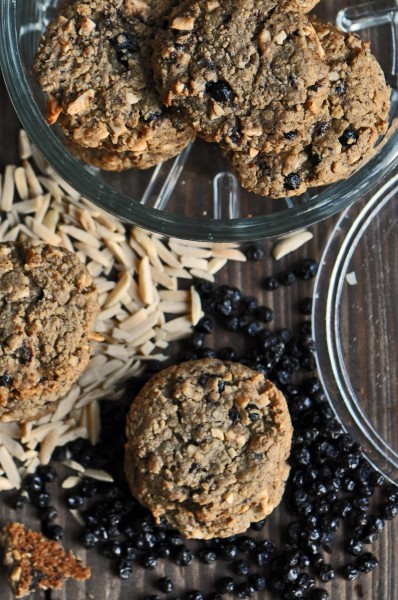 The other day I was sitting among friends as we were enjoying some delicious chocolate chip cookies baked by one of the women. We ended up in a rather deep discussion about chocolate chip cookies. You may not have realized how much there actually is to say on that subject. A couple of my friends were commenting on how they weren't big fans of white chocolate in cookies, feeling as though it was just too sweet. Determined to convince them otherwise, I set out to develop a cookie that paired white chocolate with ingredients that would both compliment, and temper, its sweetness. Since chocolate chip and oatmeal cookies are close cousins, I headed in that direction to do my convincing. I chose dried blueberries for the burst of flavor those little powerhouses hold when dried. Browning the butter offered another layer of complexity. And finally, the easy and obvious counterpoint to sweet is salt, so I upped the amount of salt I would normally use in a basic oatmeal cookie. And there you have it! That's how this little cookie came into being.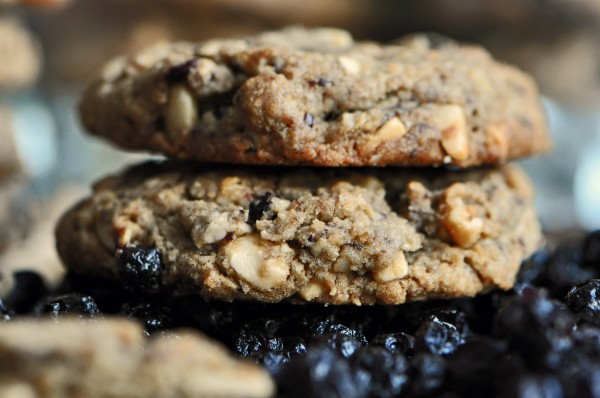 As timing would have it, and completely coincidentally, one of the friends I was hoping to "sell" these cookies to stopped by as I was taking them out of the oven. She ate two and took a dozen with her. Is that an indication that she is now a lover of white chocolate? I'm not sure. However, I do think I was able to convince her that it isn't as bad as the rap she's been giving it. As for me, I've never needed convincing. I have loved white chocolate since the first solid white chocolate bunny I found in my Easter basket as a little girl. Yep, I've been sold since biting off the head of that little bunny.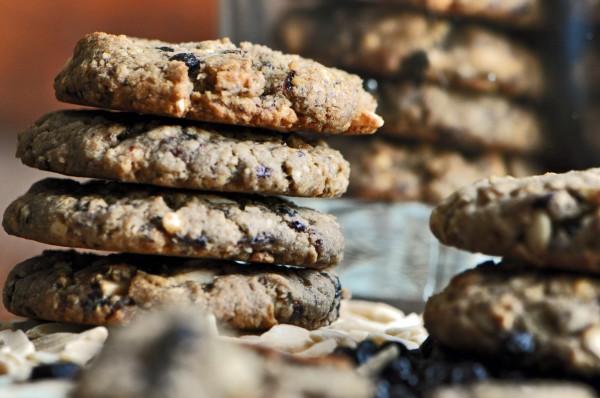 Don't stop at blueberries and almonds. Dried cranberries or dried cherries would make nice substitutions. Choose your favorite fruit and nut pairing to make this cookie your own.
Blueberry, White Chocolate, and Almond Oatmeal Cookies
1 cup (2 sticks) butter
3/4 cup brown sugar
3/4 cup granulated sugar
2 large eggs
1 teaspoon vanilla extract
3 cups quick-cooking oatmeal, divided
1 1/2 cups all-purpose flour
1 1/2 teaspoons salt
1 teaspoon baking powder
1 teaspoon baking soda
1/2 teaspoon ground cinnamon
1/8 teaspoon ground nutmeg
7 ounces white chocolate, chopped into chip sized pieces
1 cup dried blueberries
1 cup slivered almonds, lightly toasted
Preheat oven to 350˚F. Have ready cookie sheets lined with parchment paper.
In a medium saucepan, melt the butter over a medium heat until bubbly and beginning to brown. Watch closely so it doesn't burn. Once golden brown in color, remove from heat and set aside to cool.
In a food processor, grind 1-1/2 cups of the oatmeal until roughly ground. Do not allow it to become powdery. In a medium bowl, whisk together the ground oatmeal, remaining 1-1/2 cups of oatmeal, flour, salt, baking powder, baking soda, cinnamon, and nutmeg.
In the bowl of an electric mixer, combine the melted butter, brown sugar, and granulated sugar. Mix to combine. Add the eggs and vanilla and mix until the eggs are thoroughly combined with the butter and sugars. Add the oatmeal/flour mixture and mix until combined. Add the white chocolate, blueberries, and almonds and mix until incorporated throughout the dough. (If not using a heavy-duty mixer, add one half of the oatmeal mixer using the mixer, and then stir in by hand the remaining oatmeal mixture along with the white chocolate, blueberries, and almonds. The dough will be very thick.
Using an ice cream scoop, or a spoon, place 1-3/4 inch balls of dough on the prepared cookie sheets. Flatten the balls of dough slightly using your fingers or the bottom of a glass. Bake for 16-17 minutes. Remove from the oven and allow to cool on the cookie sheets for 5 minutes before removing to a cooling rack.
Yield: Approximately 48 cookies, depending on size