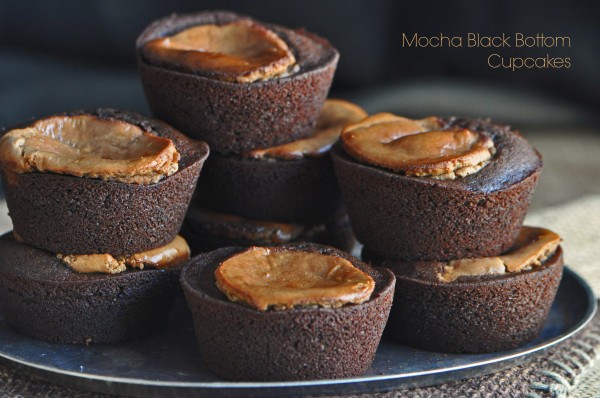 Where had Black-Bottom Cupcakes been my whole life? Up until five years ago, I had never heard of these little cheese filled cakes. How's is that possible! I grew up in a baking family and I have read more cook books and food publications than I can count. There's just no good explanation. Nevertheless, I'm glad they finally found me. The combination of a dark chocolate cupcake together with a cheesecake center is a marriage made in heaven. So, to whomever came up with this little darling, I thank you from the bottom of my little baker's heart.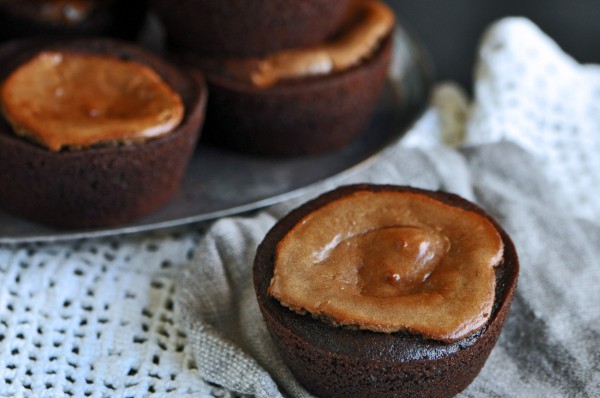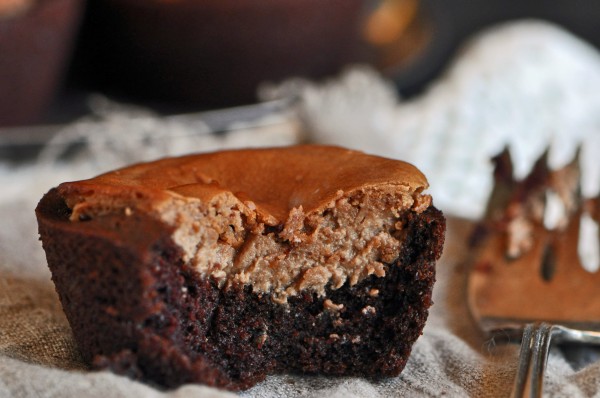 Yesterday was one of those days when I really wanted to bake. Keeping with the promise I made myself to allocate time to some of my other interests, I didn't want to spend the whole day in the kitchen. At the same time, my desire to indulge in something satisfyingly chocolate was tugging at my sweet tooth. I took to scouring my MANY baking books for some inspiration. Originally searching for a brownie recipe – something I could get in and out of the oven relatively quickly and easily – it was the black bottom cupcake that got my attention. I could have left well enough alone and made the traditional plain cheesecake version, but then that would be out of character for me – to leave a recipe untouched that is. I decided to come up with my own recipe. I wanted more umpf in my filling so I added a hint of coffee and chocolate and went all mocha on it. Insuring that I wasn't going to O.D. on them, I kept my recipe scaled down to a mere dozen cupcakes. How much trouble could I get into with only 12 cupcakes?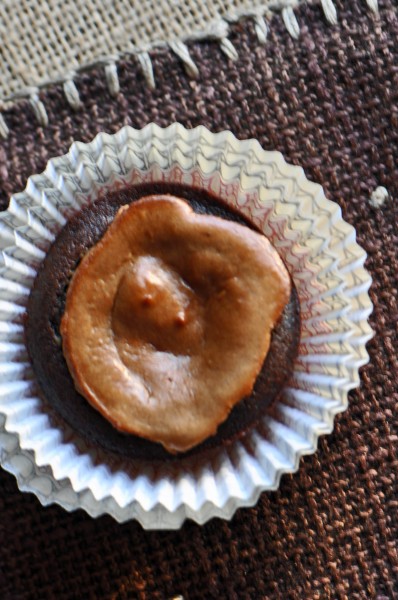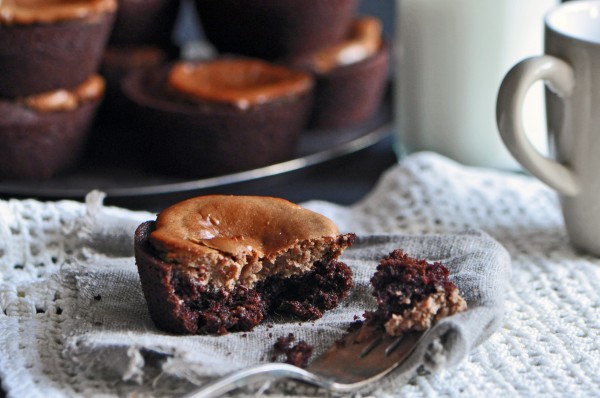 These are simple to make but big on flavor; a perfect three or four bites of goodness. My sweet tooth satisfied, I grabbed my rose pruners and headed to my flower beds. Guess who joined me there.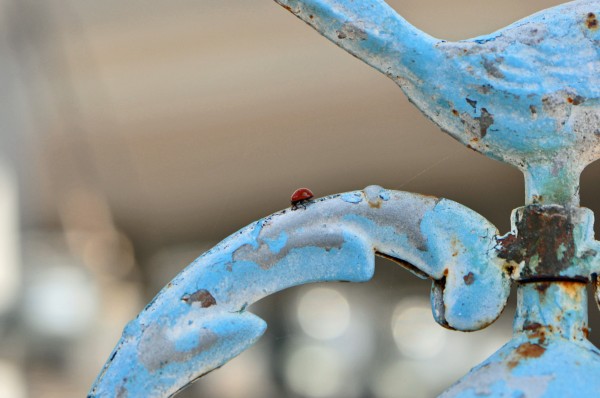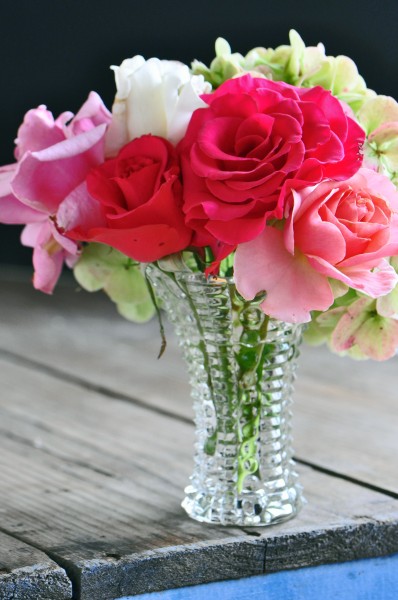 No frosting required on these moist and chocolaty cupcakes. The cream cheese filling is all that is required to complete this mocha version of the classic black-bottom cupcake.
Mocha Black-Bottom Cupcakes
Preheat oven to 400˚F. Generously spray a standard muffin tin with cooking spray, or line with cupcake liners.
Mocha Cream Cheese Filling
8 ounces cream cheese, at room temperature
1/3 cup packed, dark brown sugar
1/8 teaspoon salt
1 egg white
1 tablespoon sour cream
1 tablespoon cocoa powder
1 teaspoon espresso powder, or 2 teaspoons instant coffee
Using an electric mixer on medium speed, beat together the cream cheese, brown sugar, and salt in a medium bowl until smooth. Add the egg white, sour cream, cocoa, and espresso and beat until combined, free of lumps, and smooth.
Chocolate Cupcake
3/4 cup all-purpose flour
1/2 cup granulated sugar
1/4 cup cocoa powder
3/4 teaspoon baking soda
1/4 teaspoon salt
4 tablespoons (1/2 stick) butter, melted and cooled
1/3 cup sour cream, at room temperature
1/2 cup water
1 tablespoon espresso powder dissolved in 1 tablespoon hot water
1 teaspoon vanilla extract
Whisk together the flour, sugar, cocoa powder, baking soda, and salt. Add the butter, sour cream, water, dissolved espresso, and vanilla, and stir just until combined.
Divide the chocolate batter evenly among the 12 muffin cups. Top each with a heaping tablespoon of the cream cheese mixture. Bake until the tops of the cupcakes just begin to crack, 20 to 22 minutes. Cool the cupcakes in the tins for 15 minutes before removing to a rack to cool completely.
Yield: 12 cupcakes
Source: Mary Weinberg | Sifting Focus
These are simple to make but big on flavor; a perfect three or four bites of goodness. My sweet tooth satisfied, I grabbed my rose pruners and headed to my flower beds.