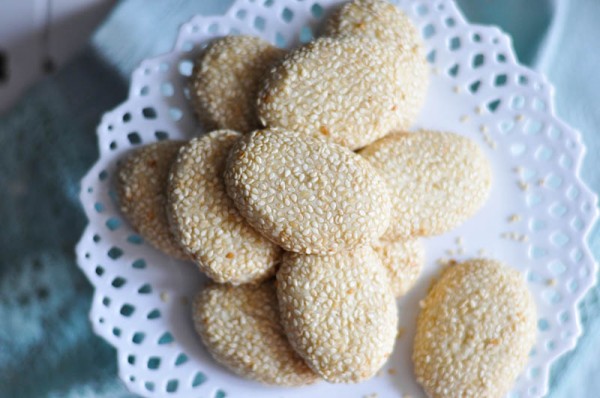 One cannot argue that a butter cookie, with its most humble and demure nature, is as pleasant and welcomed on the palate as nectar on the beak of a hummingbird. Simple and sweet. If bread is the staff of life, butter cookies make life worth living. Early on, and long before the arrogant chocolate chip cookie entered my baking repertoire, I was taught about the quick change nature of a butter cookie. Jelly in the center added sophistication with its fruity tang, while chocolate sprinkles widened the eyes of younger eaters. Nuts, and a roll in powdered sugar, won them the title of Mexican wedding cookie or Russian tea cake.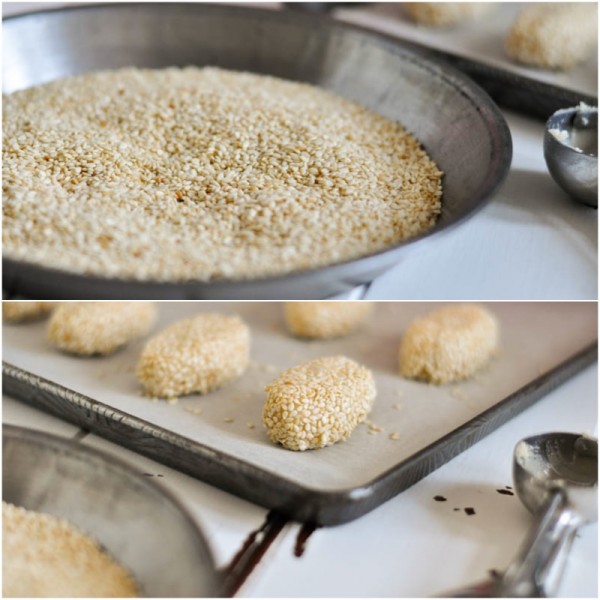 Mom possessed the skill of a magician and the ingenuity of a professional pastry chef when it came to her baking, although neither were her life's calling. As if performing a 'slight of hand' trick, she transformed a mixture of butter, flour, sugar, and eggs into a menagerie of bejeweled and adorned cookies. Many years passed before I realized that each cookie wasn't its own recipe. It is appropriate that mothers appear super-human to their children from time to time. Yes?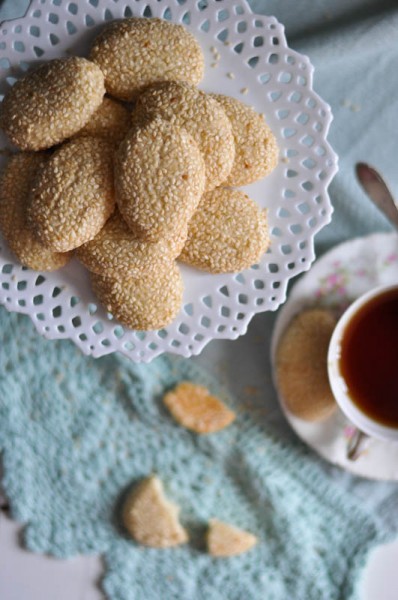 Far and away, the most memorable of my mother's butter cookies were the ones she enrobed in sesame seeds, a regal garment for a cookie so deserving of royalty. As I bake a batch of these sesame seed butter cookies, smells of nutty, buttery sweetness wafting from the oven, I am transported to the kitchen of my youth. Blue linoleum beneath my feet, white metal cabinets line the walls. Was the stove avocado green or harvest gold? No matter. There was more than hearty food and tempting sweets cooked up within that space. There were memories to last a lifetime.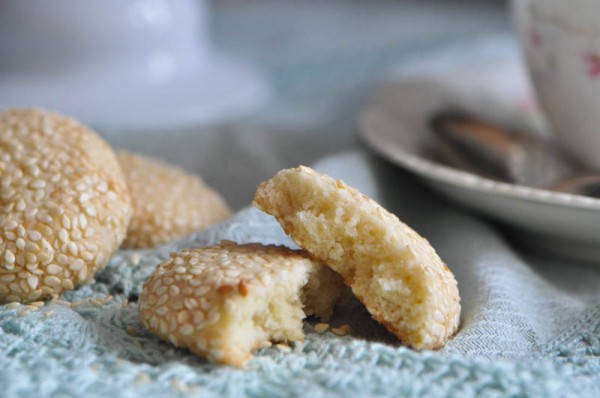 Delicious doesn't need to be complicated. Even the simplest of cookies can be memory makers. Stir up a batch and create some for your loved ones.
Sesame Seed Butter Cookies
1 cup butter, softened
1 cup confectioners' sugar, sifted
1 large egg
1 teaspoon vanilla extract
1/4 teaspoon almond extract (optional)
2 1/3 cups all-purpose flour
1/2 teaspoon salt
1 cup sesame seeds, toasted *
In the bowl of an electric mixer, beat together the butter and confectioners' sugar until light and creamy. Add the egg, vanilla extract, and almond extract if using, and beat until incorporated. Add the flour and salt and beat until incorporated. Chill dough for at least one hour or overnight.
Preheat the oven to 375˚F. Have ready 2 parchment paper-lined baking sheets.
Place the sesame seeds in a shallow bowl or pie dish. Shape tablespoon sized pieces of dough into ovals, and roll in the sesame seeds. Place onto baking sheet and flatten slightly. Bake for 12 to 14 minutes, or until the bottom of the cookies are golden brown. Remove to a cooling rack.
* Toast sesame seeds on a sheet pan in a 350˚F oven, stirring every few minutes until fragrant and light brown in color.
Yield: 3 dozen cookies
Source: Mary Weinberg – Sifting Focus