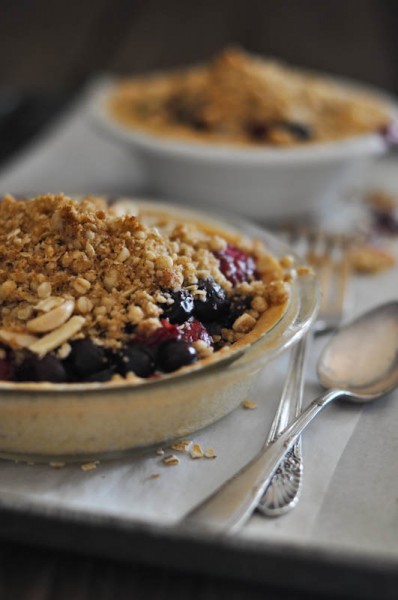 Marrying the love of my life came with sacrifices. We met in my hometown while he was there on business, and if we were going to pursue our relationship, I would have to move to Los Angeles. I fell hard and quickly, and my bags were packed just nine short months after our first date. I never looked back, which if you knew me then, was completely out of character. If an award was given for 'least likely to move away from home', I would have won it. I was a homebody, spending more time with my parents during my late teen years than with friends. A bit strange, I'll admit. From the first glance into H's eyes, I was smitten. A current much stronger than my desire to stay close to home carried me swiftly to the West Coast. My Dad cried when I told him I was moving to California. My mom did not. At least she didn't cry in front of me. Being the sixth of ten children, she had probably grown impervious to the whims of her children by then. Maybe she thought it was just an impetuous move, by an infatuated young girl, caught up with the prospects of life in the City of Angels. Or perhaps, when you have that many kids, giving one up to migration is less traumatic than when you have an only child.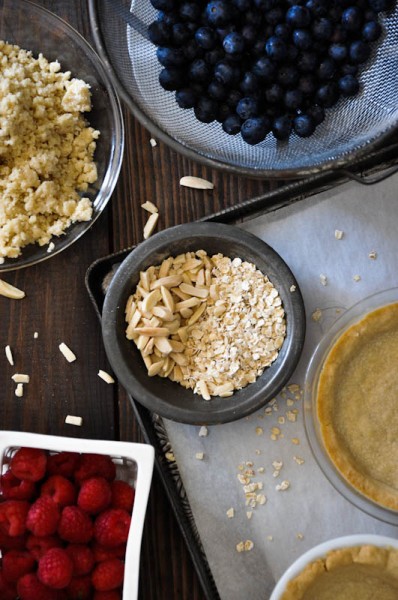 At the time, I gave little thought to what my mother was FEELING about me moving so far from home. I was single, no children. How could I even begin to imagine what a mother experiences when a child leaves the nest. In retrospect, I believe her dispassion in the face of turning loose one of her brood was an armored facade, allowing my departure to be as easy on both of us as possible.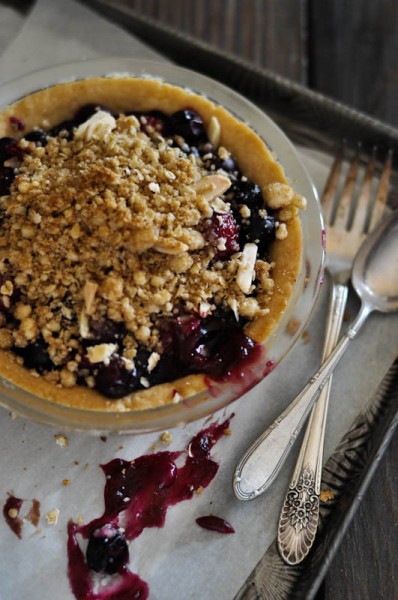 When Jael left for college, I did not don an emotional suit of armor. My wardrobe did not contain armor. Rather, emotions gushed from me like water spilling from a broken dam. I have guilt about that. I pleaded for the strength my mother possessed, but it did not arrive in time to lessen the burden I imposed on Jael. That was nearly five years ago. I'm surviving. I see her and my mom quite often. I am lucky in that way. However, this year on Mother's Day I found myself far from both of them. It felt odd and inappropriate. Being in that space illuminated the juxtaposition I find myself in at this stage of my life. I am a daughter, and a mother. I said a good-bye to my mom , and I have been the mom to whom a good-bye has been uttered. I have lived long enough to see my mother's heart reflected in my own eyes. As such, I must revise history.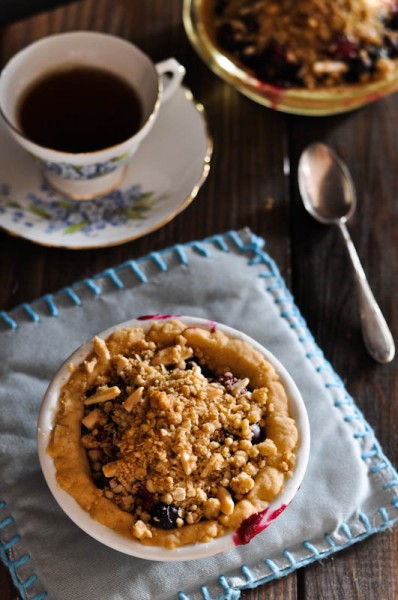 This Crumble has little to do with anything I shared above, other than a warm comfort-food dessert always makes me feel closer to home. I devised this recipe for all those who shy away from making 'from scratch' pie dough because the prospect of rolling out a pastry sends them running to Marie Calendar's. In this simplified version, all that is required is the whirling together of a few ingredients, then pressing the crust into the pie dish. This recipe makes four hefty personal pies. If you are feeling generous, they are large enough to share with a fellow pie lover. Blueberries and raspberries make for a berry-licious Crumble, however, feel free to experiment with whatever fruits are in season.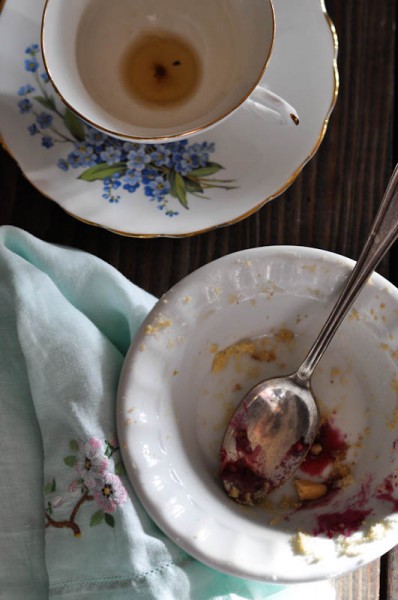 No need to fret over rolling out pie dough. Stress free, press-in crusts gets you to Berry Crumble Pie in no time flat.
Berry Crumble 'Mini' Pies
Filling
2 1/2 cups blueberries, rinsed
1 cup raspberries, rinsed
1/4 cup granulated sugar
2 tablespoons cornstarch
1/4 teaspoon cinnamon
1/4 teaspoon cardamom
1/2 cup water
1 teaspoon lemon juice
Crust
10 tablespoons butter
6 tablespoons organic coconut oil
2 1/4 cups all-purpose flour
1/2 cup whole wheat flour
1/4 cup confectioners sugar
1 teaspoon salt
1/4 teaspoon baking powder
Topping
3/4 cup reserved crust
1/4 cup, lightly packed, light or dark brown sugar
1/4 cup oats
1/4 cup slivered toasted almonds
1/4 teaspoon cinnamon
1/4 teaspoon cardamom
Filling: In a medium saucepan, stir together the sugar, cornstarch, cinnamon, and cardamom. Stir in the water and lemon juice until smooth. Add the blueberries, and bring to a gentle simmer over medium-low heat. Stir the mixture until the liquid begins to thicken and looses its opacity. Do not over cook. The blueberries should remain whole. Remove from the heat and allow to cool to lukewarm. Fold in the raspberries.
Crust: Combine the butter and coconut oil in a microwave safe bowl. Microwave in 15 second increments until melted. Set aside to cool.
In the bowl of a food processor, combine the flours, confectioners sugar, salt, and baking powder. Pulse to combine. With processor running, drizzle in the melted butter and coconut oil. Process until all the dry ingredients have been moistened.
Reserve 3/4 cup of crust for the Crumble topping and divide the remaining evenly between four 6-inch pie dishes. Using your fingers or the back of a spoon, press the crust crumbs evenly into the bottom and up the sides of each dish. Chill for 15 minutes.
While the crusts are chilling, preheat the oven to 350˚F. Bake the crusts for 18 to 20 minutes, until lightly browned.
Topping: In a medium bowl, using a fork, toss together all the crumble ingredients.
Divide the filling among the baked pie shells. Top each pie with a generous helping of crumble. (There may be extra crumble. Use it to top your favorite muffins or quick bread.)
Place the filled pie shells on a parchment lined baking sheet. Bake for 20 to 22 minutes, or until the topping has turned golden brown.
Note: Adjust the amount of sugar in the filling according to the sweetness level of your fruit. Six 4-inch pie dishes can be used in place of the four 6-inch dishes.
Yield: 4 to 6 mini pies, depending on the size of pie dish used
Source: Mary Weinberg – Sifting Focus