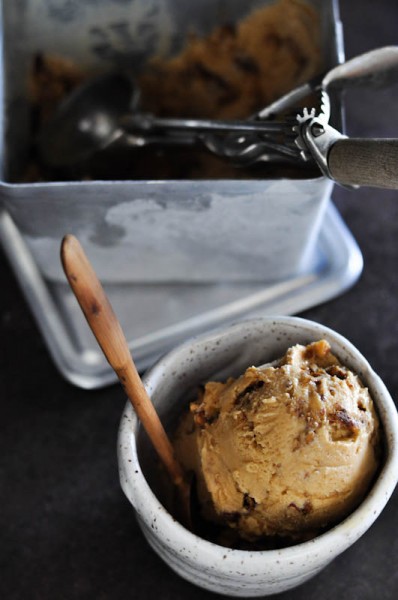 Imagine how delighted I was when my 16 year old nephew called to ask if he could come hang with me for a couple of days. He doesn't live nearby, so our time together is spotty, and as he grows older this precious time together becomes even more sparse. Of course I welcomed him with opened arms.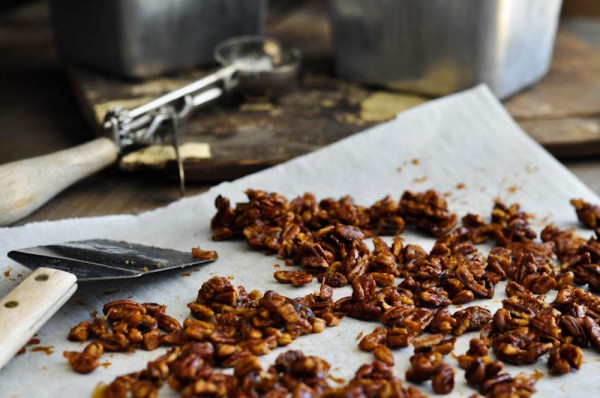 Candler is an easy kind of kid. He pretty much goes with the flow, is incredibly self-sufficient, and luckily for me, he loves to cook and bake. The first evening he was with us, I sent the boys (hubby and Candler) off for some 'guy' time. They saw a movie, probably ate junk food (although neither reported back on that subject) and I'm pretty certain, there was plenty of conversation about automobiles. Candler is a fellow blogger. He has penned The Unmuffled Auto News blog for years, and is undoubtedly an expert on all things car related.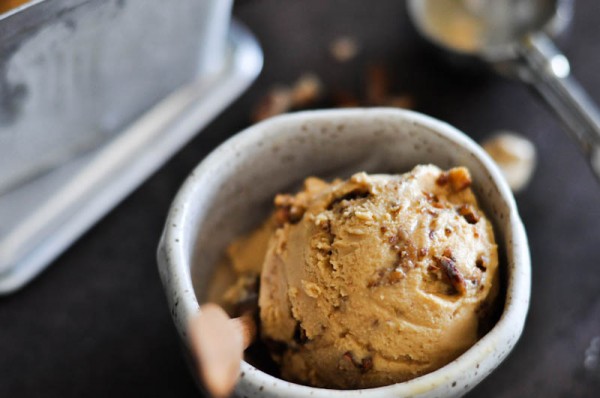 As I mentioned, Candler is adept at both cooking and baking. Fortunately for him, he had a mom who set him loose in the kitchen at a very early age. Once proficient in his home kitchen, Candler started donating his time at Ceres Community Project, a food preparation kitchen in Sebastopol, CA that donates meals to those in need. When it came to spending time together, it was natural that we would end up in the kitchen. It was incredibly hot that day so we decided to make ice cream instead of turning on the oven. Candler picked Salted Caramel for his flavor choice, and I chose to dress it up with the Honey Pecan Pralines. A marriage made in ice cream heaven!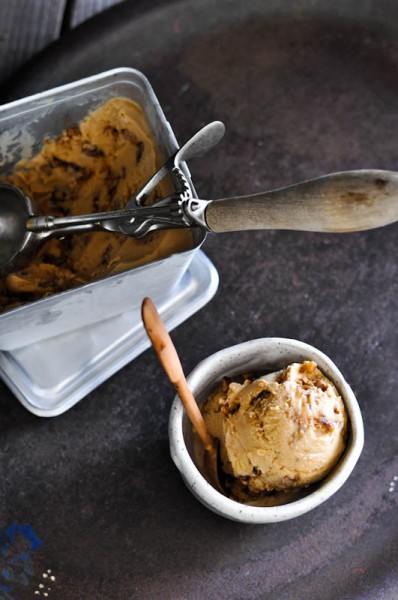 Boys will be boys, and as much as Candler was happy to spend a couple days with his Aunt, just as we were churning our ice cream, he received a call with a last minute invitation to go see a Clippers playoff game. Can you guess what he chose to do. I gave him my blessing and told him he absolutely should go, I would be happy to eat the ice cream all by myself. (Yes, there was a seed of guilt mixed in with my otherwise selfless response.) Off he went, but not before sampling a spoon of the ice cream prior to a rest in the freezer to harden. He approved!
Note: This recipe was adapted from Jeni's Splendid Ice Creams at Home recipe cookbook. If you haven't tried Jeni's ice creams, you have been missing out on some of the best ice creams ever created. I strongly suggest you pick up her book and start churning away.

Salted Caramel Ice Cream with Honey Pecan Pralines
2 cups whole milk
1 tablespoon, plus 1 teaspoon cornstarch
1 1/2 ounce (3 tablespoons) cream cheese, at room temperature
3/4 teaspoon fine sea salt
1 1/4 cups heavy cream, at room temperature
2 tablespoons light corn syrup
2/3 cup sugar
2 teaspoons vanilla extract
1 recipe, (approximately 1 cup) Honey Pecan Pralines (Recipe Below)
Mix about 2 tablespoons of the milk with the cornstarch in a small bowl to make a smooth slurry.
Whisk the cream cheese and the salt in a medium bowl until smooth. Mix the cream and the corn syrup in a measuring cup with a spout. Fill a large bowl with ice and water.
Heat the sugar in a 4-quart saucepan over medium heat until it is melted and golden amber in color. As the sugar begins to melt and turn darker around the edges, use a heatproof spatula to pull the darkened sugar in towards the middle of the pan to help melt the unmelted sugar. Watch carefully, as sugar can go from amber in color to burnt in seconds. Once all the sugar has melted and is a nice deep amber, remove from the heat, and stirring constantly, add 1/4 cup of the cream and corn syrup mixture. Stir until well combined, and then a little more and stir. Continue adding the cream mixture a little at a time until all of it is incorporated.
Return the pan to medium-high heat and add the milk. Bring to a rolling boil and boil for 4 minutes. Remove from the heat and gradually whisk in the cornstarch slurry.
Bring back to a boil over medium-high heat and cook, stirring with a heatproof spatula, until slightly thickened, about 1 minute. Remove from the heat.
Gradually whisk the hot milk mixture into the cream cheese until smooth. Add the vanilla and whisk. Pour the mixture through a sieve and into a 1-gallon zip top freezer bag and submerge the sealed bag in the ice bath. Let stand, adding more ice as necessary, until cold, about 30 minutes.
Follow your machine's instructions for freezing the ice cream. When the ice cream is thick and creamy and almost finished, add in the Honey Pecan Pralines. Pack into a freezer safe container and freeze until firm, at least 4 hours.
Honey Pecan Pralines
1 cup pecan pieces
2 tablespoons light brown sugar
2 tablespoons honey
1 tablespoon butter, melted
1/4 teaspoon fine sea salt
Preheat oven to 350˚F.
Combine the nuts with the remaining ingredients in a bowl, tossing to coat. Spread out on a parchment lined baking sheet and bake for 6 to 8 minutes, stirring twice. Watch carefully so they do not burn. Remove from oven and allow to cool completely, stirring the nuts every couple of minutes to break them up.
Yield: About 1 quart
Source: Adapted from Jeni's Splendid Ice Creams at Home