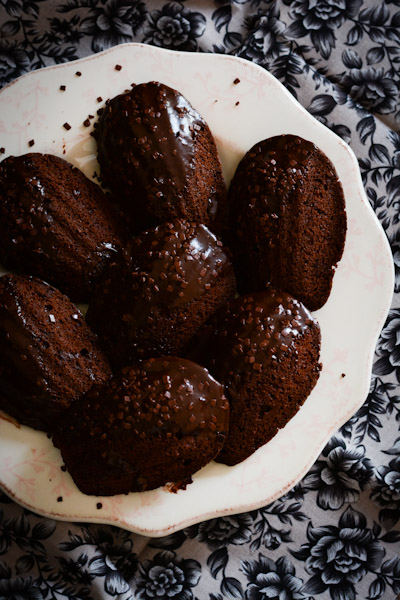 More than any other year I can remember since moving West have I longed for the Fall weather I knew growing up in Kentucky. I want to shiver in the mornings as I slip from underneath my down comforter and head for the shower. I want to stow my flip flops, and pull on my boots, and wrap knitted scarves around me to keep the chill from my neck. My coats hang dusty and limp in the closet. Firewood stacked outside the door continues to season in the warm California sun. I drink my lattes with ice. These November days, the Mercury rising toward ninety, have me on watch for any sign that Thanksgiving is around the corner. Can my senses be fooled? Can I will the weather to turn a hand toward Autumn, bringing crisp nights and chilly mornings with it? Where are you Mr. Autumn? Have you skittered on by in your haste to reach winter? I summon you with pumpkin scented candles. I hang a wreath adorned with burnished leaves of gold. And I bake. The aroma of cinnamon, nutmeg and cloves delude the mind and satisfy my longing for the season. It is the best I can do.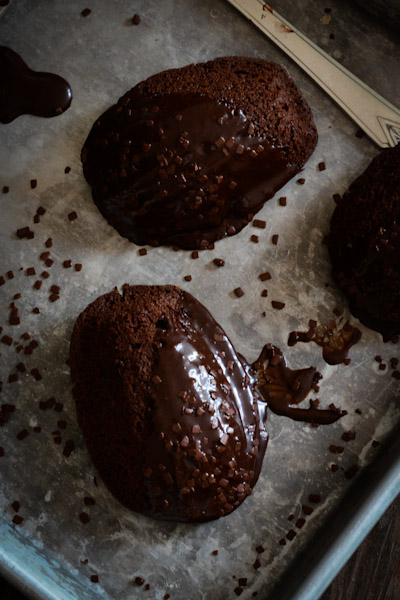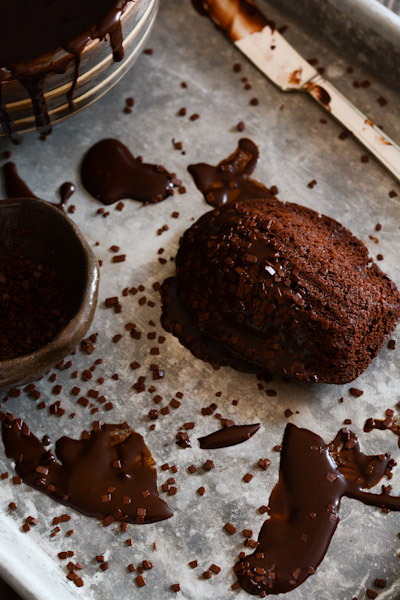 Chocolate Spice Madeleines
12 tablespoons (1 1/2 sticks) butter, melted and cooled
2 large eggs
2 large egg yolks
1/3 cup granulated sugar
1/3 cup packed brown sugar
2 teaspoon pure vanilla extract
1 cup all-purpose flour
1/2 cup Dutch-processed cocoa powdered, sifted
3 teaspoons baking powder
3 teaspoons pumpkin pie spice
1/2 teaspoon salt
2 ounces semi-sweet or bittersweet chocolate, finely chopped
Chocolate Glaze
3/4 cup confectioners sugar, sifted
1/4 cup Dutch-processed cocoa powder, sifted
1 teaspoon pumpkin pie spice
Pinch of salt
2 tablespoons butter, melted and cooled
1/2 teaspoon pure vanilla extract
4 to 6 tablespoons warm water
Chocolate jimmies for decorating
Preheat the oven to 375˚F. Grease two 12-cavity madeleine pans with butter.
Make the Madeleines: In a large bowl, whisk together the eggs, yolks, sugars, and vanilla. In a medium bowl, whisk together the flour, cocoa, baking powder, and salt. Fold the flour mixture into the egg mixture, just until combined. Add the melted butter, and stir to combine. Fold in the chopped chocolate.
Divide the batter equally among the 24 cavities. (If you only have one pan, bake the madeleines in two stages. Cool the pan completely and re-coat with additional butter.) Bake for 8 to 9 minutes. Immediately turn the madeleines out on a wire rack and cool completely.
Make the Glaze: In a medium bowl, whisk together the confectioners sugar, cocoa, pumpkin pie spice, and salt. Add the butter and vanilla, and stir to combine. Stir in 4 tablespoons of warm water. If necessary, thin with additional water to reach a dipping consistency.
Dip one half of each madeleine into the glaze. Sprinkle with jimmies if desired. Chill for 30 minutes to set glaze.
Yield: 24 Madeleines
Source: Mary Weinberg | siftingfocus.com