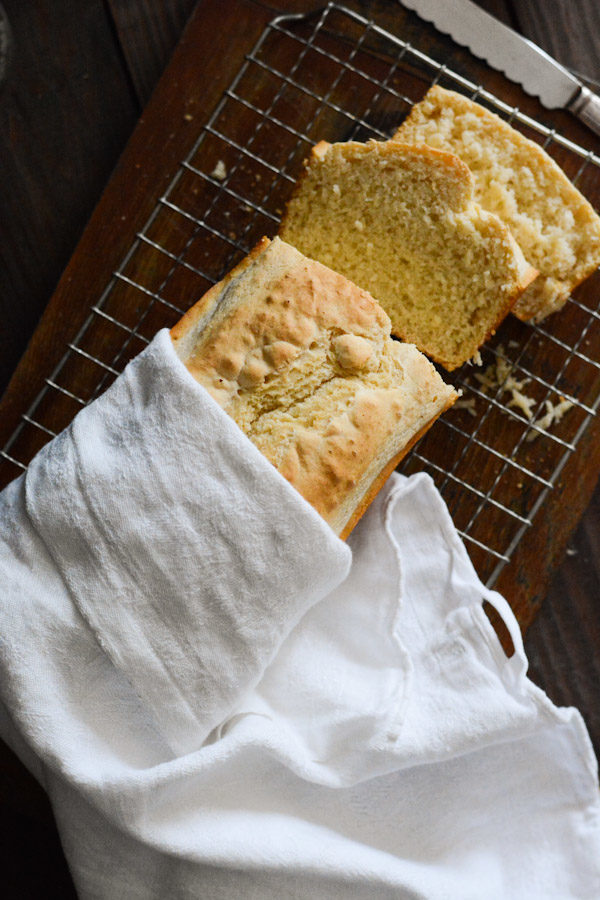 I awoke early this morning to yet another day of pounding rain and wind. I'm not complaining, as heavy rain days are as close as we Southern Californians get to snow days. It's Sunday, and as such, the day was planned to be a quiet, 'catch up on knitting and reading' kind of day anyway. Throughout the hustle and bustle of the holidays, I had fallen dismally behind in keeping up with all the baking magazines I receive every month. So, as I lit the fireplace and sank deep into my sofa, I reached for the closest magazine at hand, which was an issue of Cook's Country sitting on the coffee table. I was initially enticed by the New Jersey Crumb Buns shown on the front cover, but by the last page, I had lost myself to an heirloom recipe for Beer Bread.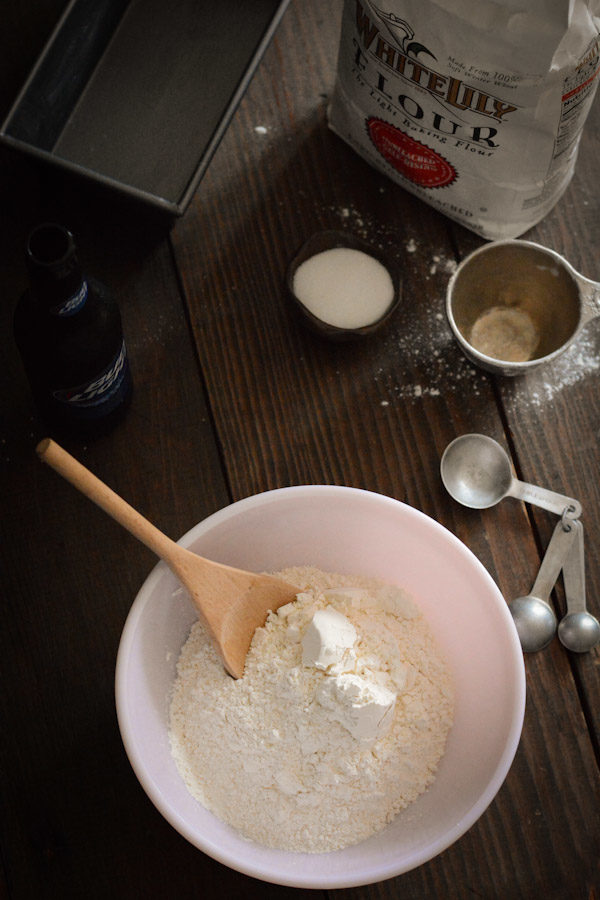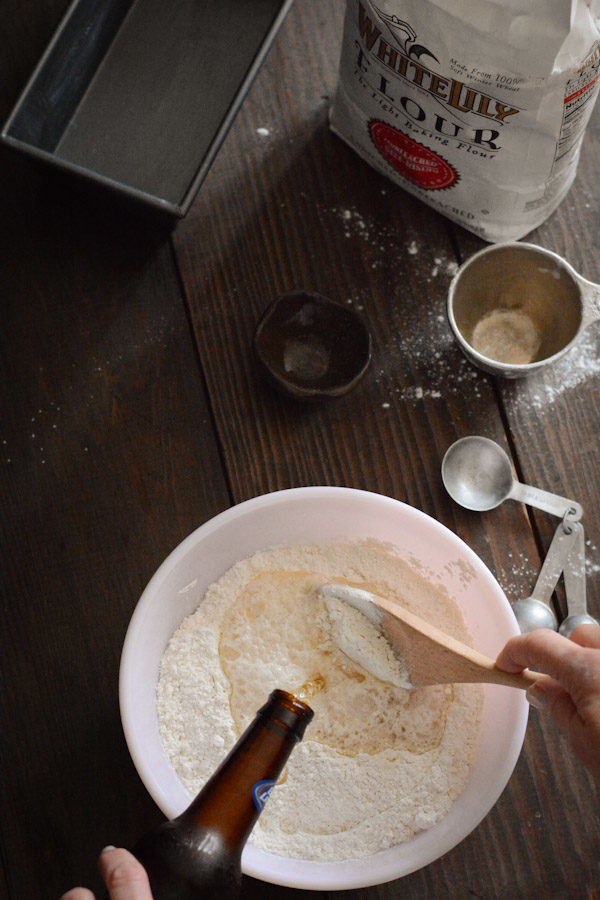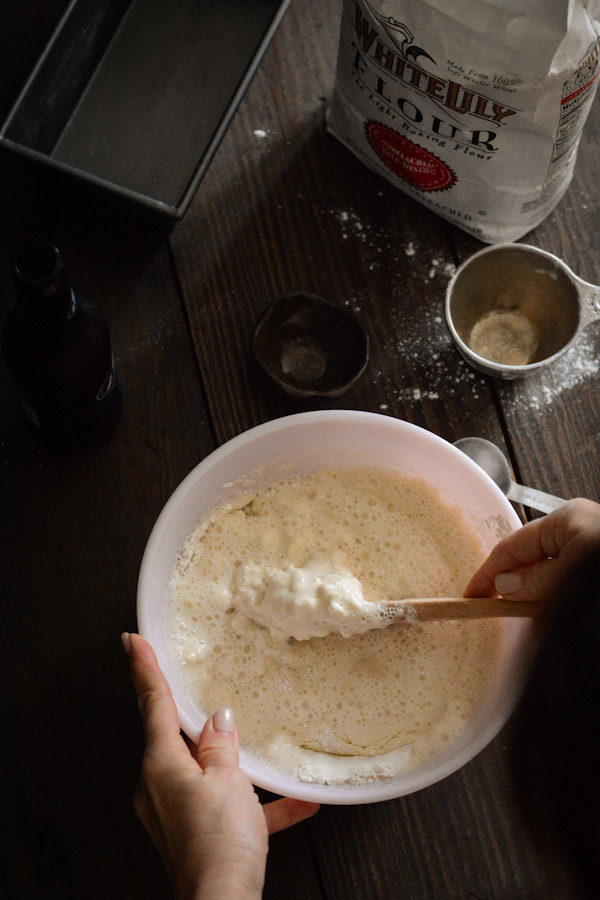 Sitting idle is not my style, and even on this chilled and rainy day, baking called me from underneath my snuggly afghan to the kitchen. I told myself that a recipe containing only three-ingredients couldn't be that hard and before long I could find my way back to the sofa with a warm slice of bread slathered with butter and jam. Well, that was my intention. Then I decided to do a post on this 'wonder bread'. Dozens of photos later, and two enticing ways to eat this marvel, and well, there went my morning. H had woken up by then, and I could hardly slither past him on my way back to the living room without asking if I could make an egg toast for him as well.
So it's 1:23pm and I have yet to leave the kitchen. Not that I mind really. After all, it is my favorite room in the house.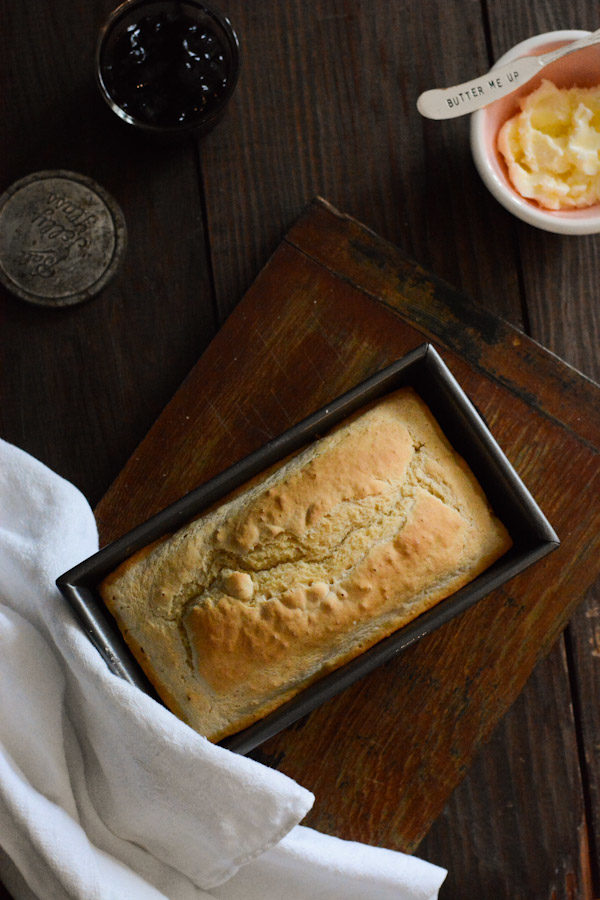 A word on this bread. This recipe is not new or original. I think I remember making a version of it way back in the day. That said, it is worth repeating and passing on to anyone who has missed it along its many year journey. Does it compare to a yeasted and kneaded bread? No. But it has its worthy qualities – like by the time your oven preheats, you can mix together the ingredients and get the batter into the pan. Thirty-five minutes later, plus 5 more minutes of cooling time, and you can be slicing into a tender-crumbed and yeasty (thanks to the beer) tasting bread.

This bread makes great toast, and that's how I ate it this morning – toasted and slathered with butter and blackberry jam first, then in a more savory fashion topped with cheese, egg, and tomato jam. And, as I am finally heading back to my sofa, I am already imagining more tasty uses to suit such a bread, like grilled cheese sandwiches, croutons…..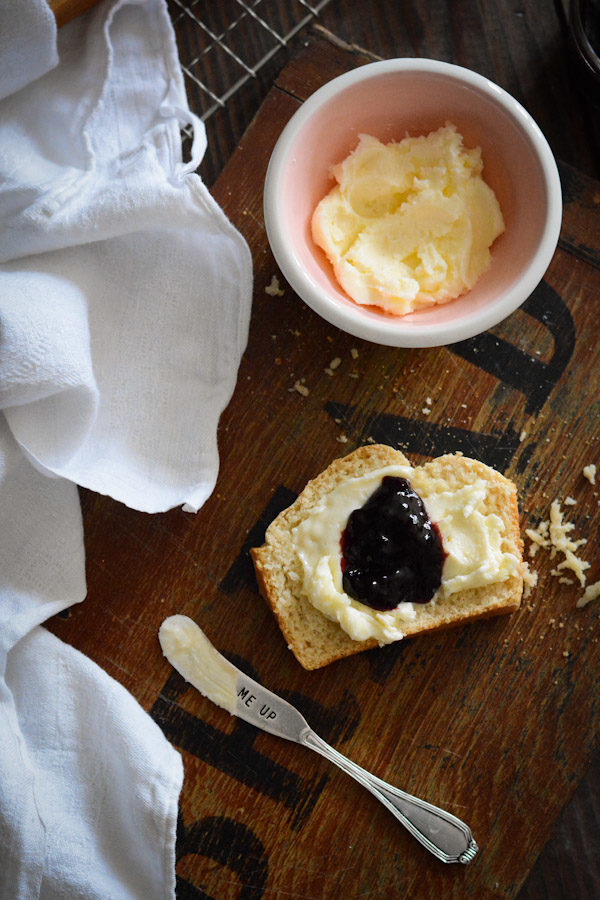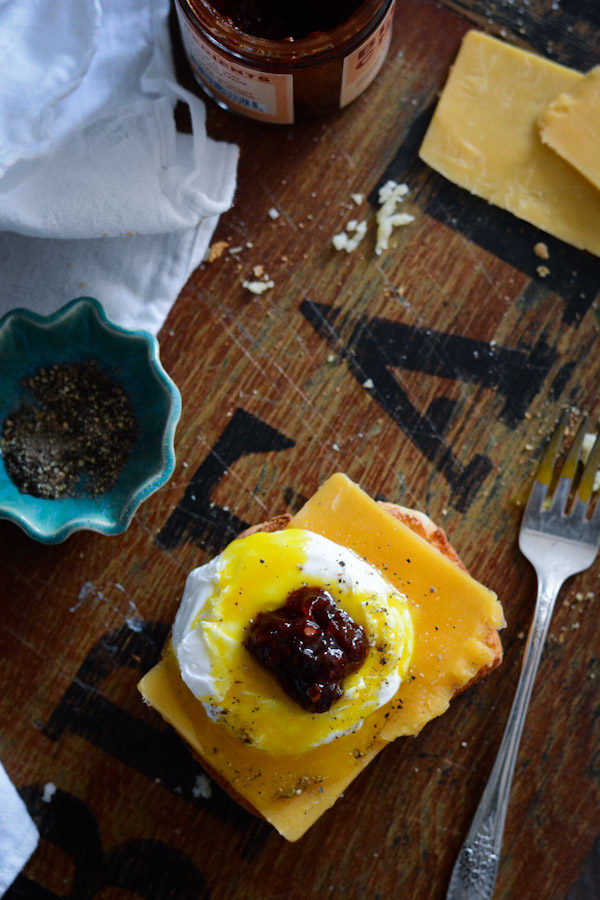 Beer Bread
3 cups self-rising flour
3 tablespoons granulated sugar
1 (12 ounce) bottle mild lager, such as Budweiser (I used Bud Light since that's what I had on hand)
Adjust oven rack to middle position and heat oven to 400˚. Grease an 8 1/2 by 4 1/2-inch non-stick loaf pan.
In a large bowl, whisk together the flour and sugar. Stir in beer and mix until smooth batter forms. Transfer batter to prepared pan. Bake until a toothpick inserted in center of loaf comes out with no crumbs attached and top is light golden brown, 35 to 40 minutes.
Transfer pan to wire rack and let cool for 5 minutes. Remove loaf from pan and let cool completely on rack.
Make one loaf.
Source: Cook's Country