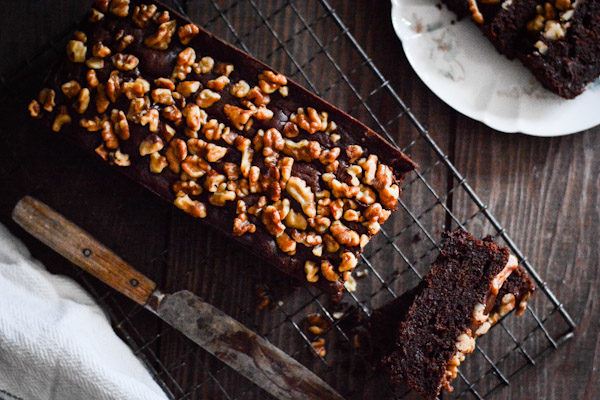 Bananas represent a kind of edible security blanket for me. Never a need to feel hungry if there is a bunch of canary yellow bananas sitting on my counter. A quick and nutritious snack is always at hand. And although bananas make a constant and predictable appearance in my market basket, I fade in and out of my love affair with them. I am fickle that way. I will eat a banana religiously every morning for months, and then, just like that, I snub them for days. It's during those periods that the poor fellows sit forgotten, and ripen past a point of where I would even consider eating one. For me, a banana has about a one day window of optimal appeal before those little brown freckles begin to dot their skin and send them over the hill.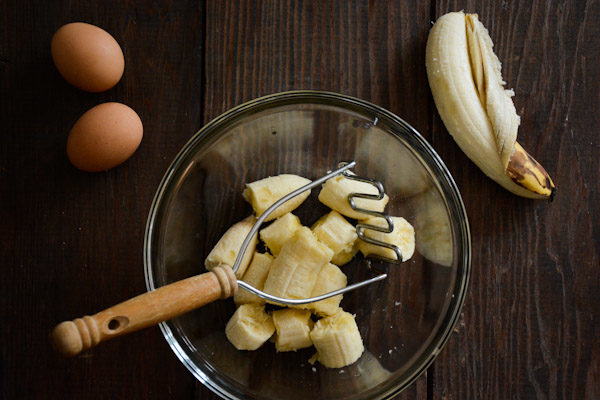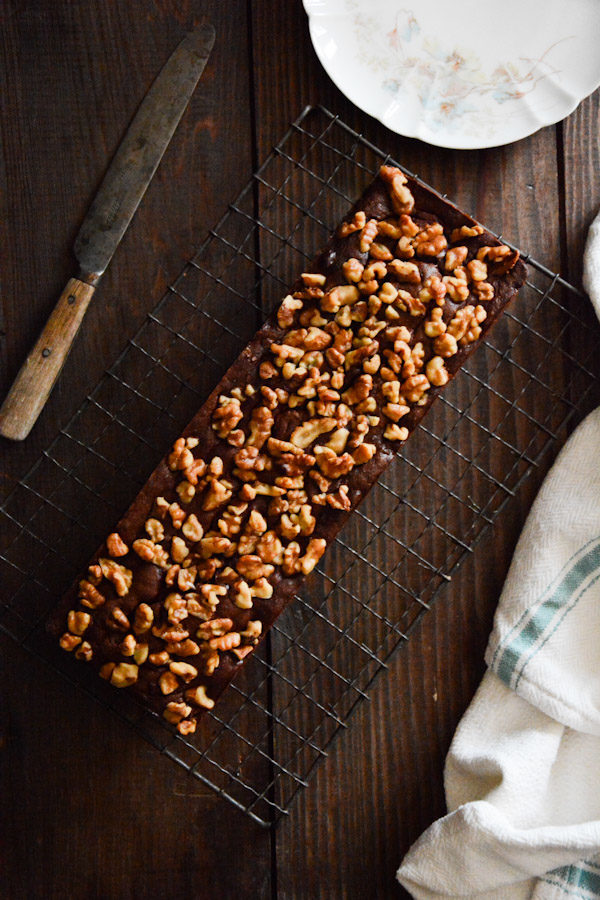 I detest throwing any food away, and see absolutely no reason to dispose of a banana, even those that have lingered beyond their prime. An overly-ripened banana brings natural sweetness and nutrients to smoothies, muffins, pancakes, ice cream… and my personal favorite, this chocolate quick bread. I've been making it for years and I think it just might become your favorite too.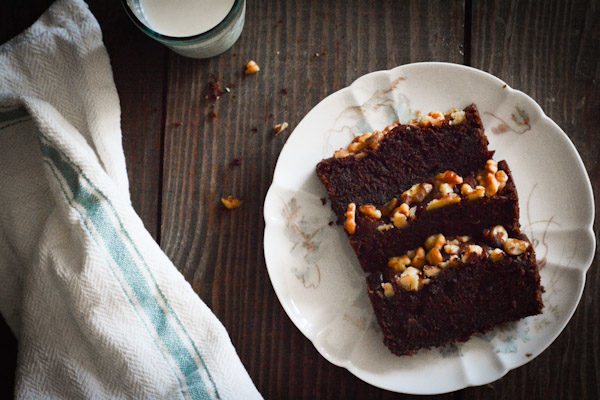 Chocolate Banana Bread
Makes 2 Loaves
2 1/4 cups all-purpose flour
2 teaspoons baking soda
5 tablespoons cocoa powder
Generous pinch of salt
1 cup (2 sticks) butter, softened
1/2 cup granulated sugar
1/2 cup light brown sugar
2 large eggs
4 medium very ripe bananas, mashed
1 cup sour cream
2 teaspoons vanilla extract
2 teaspoons of espresso powder, dissolved in 1 tablespoon of hot water (optional)
1 1/2 cups chocolate chips (mini, semi-sweet, bittersweet, or a combination)
1 cup chopped walnuts (optional)
Preheat oven to 350˚. Grease two 9×5-inch loaf pans.
In a medium bowl, whisk together the flour, baking soda, cocoa powder, and salt.
In a large bowl, beat the butter and both sugars together using a mixer on medium speed. Add the eggs, one at a time until incorporated, scraping down the bowl as needed. Add the mashed bananas, sour cream, and vanilla, and mix on medium-low speed until combined. Add the dissolved espresso powder, if using, and mix until combined. Add the flour mixture, and mix until completely incorporated. Stir in the chocolate chips and walnuts. Divide batter between the pans, and bake until a toothpick comes out with no crumbs attached, approximately 55-60 minutes.
Cool loaves in pans for 20 minutes before removing to cool completely.
Recipe by Mary Weinberg of siftingfocus.com