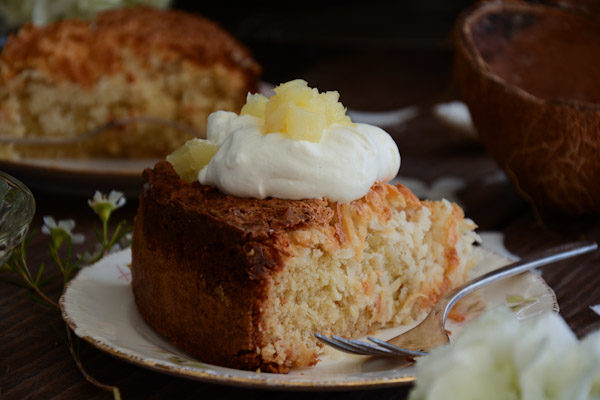 There's no ambivalence when it comes to coconut, either you're a lover, or a hater. I'm a lover. My love affair with coconut began way back in my childhood, somewhere between my first Mounds Bar and my Dad's German Chocolate Cake. Now all grown up, I satisfy my taste for coconut in a variety of ways, from sweet to savory, and now with this Triple Coconut Macaroon Cake.
Recently, on a mission to go through and clean up stacks of food magazines that had accumulated throughout the house, I came upon this cake recipe. A tri0 of coconut ingredients convinced me to rip the page from the magazine before tossing it in the trash. The original recipe was titled Coconut Crunch Cake, however, I found the cake to be more chewy (in a macaroon kind of way), than crunchy, so I re-named it.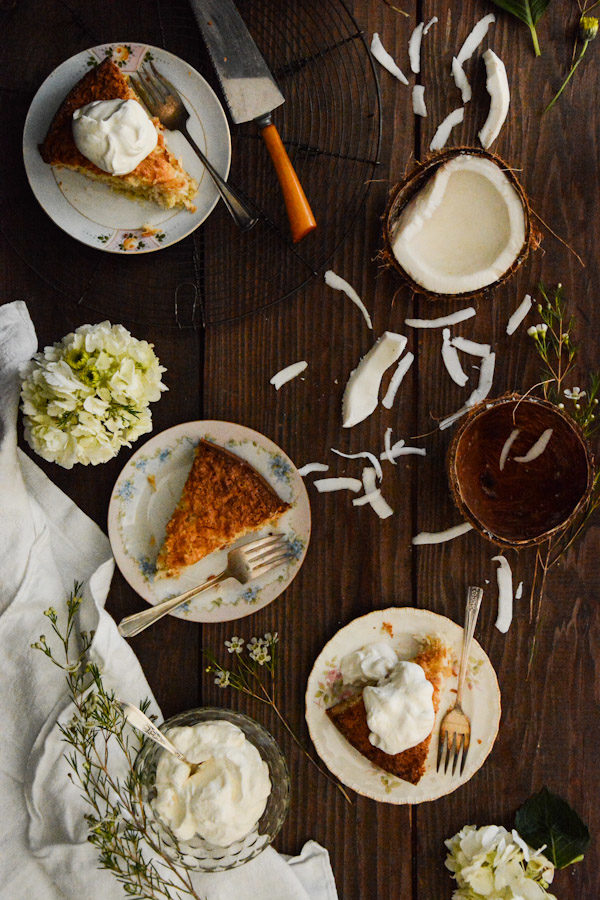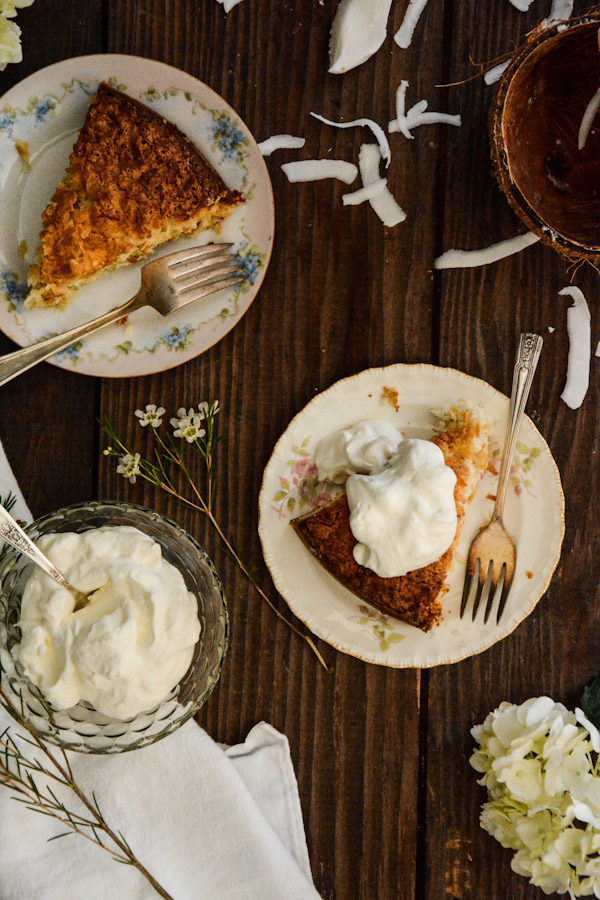 The trifecta of coconut ingredients in this cake more than amused my coconut taste buds. The natural sugars in the coconut caramelize as the cake bakes to a golden brown. Enjoy an unadorned slice with a cup of coffee, or drizzle it with warm chocolate sauce for an impressive dinner party dessert.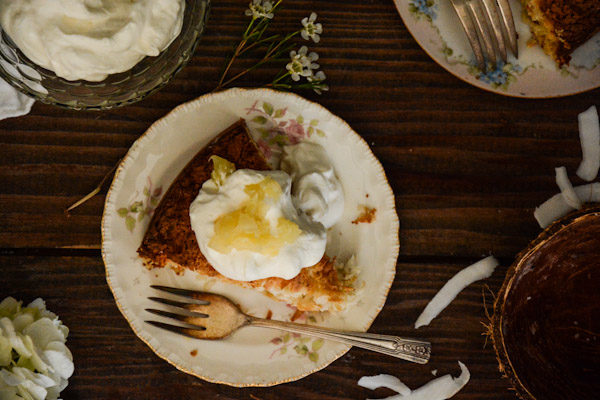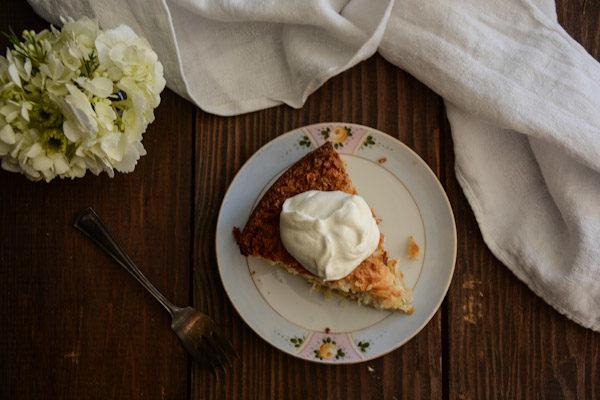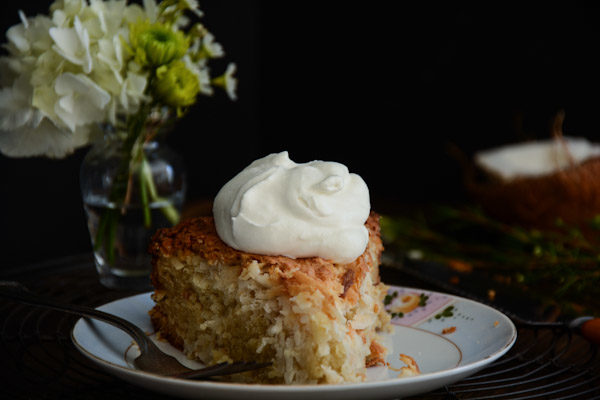 Triple Coconut Macaroon Cake
Cake
1/2 cup (1 stick) butter, room temperature
1 1/2 cups all-purpose flour
1/2 teaspoon baking powder
1/4 teaspoon baking soda
3/4 teaspoon salt
1/2 cup cream of coconut
1 teaspoon pure vanilla extract
1/4 cup coconut oil (in its solid form)
1 cup granulated sugar
3 eggs
Topping
2 large egg whites
Generous pinch of salt
1 can (14 ounces) sweetened condensed milk
2 teaspoons pure vanilla extract
3 cups sweetened* shredded coconut (8 ounces)
Cake
Preheat oven to 350˚. Butter and flour a 10-inch spring-form pan.
In a medium bowl, whisk together the flour, baking powder, baking soda, and salt.
In a small bowl, stir together the cream of coconut and vanilla.
Beat butter and coconut oil on medium-high speed until smooth. Slowly add sugar, beat until pale and fluffy, 3 to 5 minutes. Reduce speed to medium; add eggs, one at a time, beating well after each addition, and scraping down bowl as needed. With mixer on low, add flour mixture in 3 batches, alternating with 2 batches of cream-of-coconut mixture. Beat until just combined.
Topping
Whisk egg whites and salt with a mixer until thick and frothy. Stir in sweetened condensed milk and vanilla. Fold in coconut.
Spread batter in pan. Spoon topping over batter, carefully spread in an even layer. Bake on a rimmed baking sheet until a toothpick comes out with just a few moist crumbs, about 60 to 80 minutes (tent with foil if browning too quickly). Let cake cool completely in pan. Remove rim of pan and serve.
Serving Ideas: Drizzle with chocolate sauce, or for a tropical flare, dollop slices of cake with whipped cream and diced fresh pineapple.
* I used 2 cups sweetened and 1 cup unsweetened.
Adapted from Martha Stewart Living