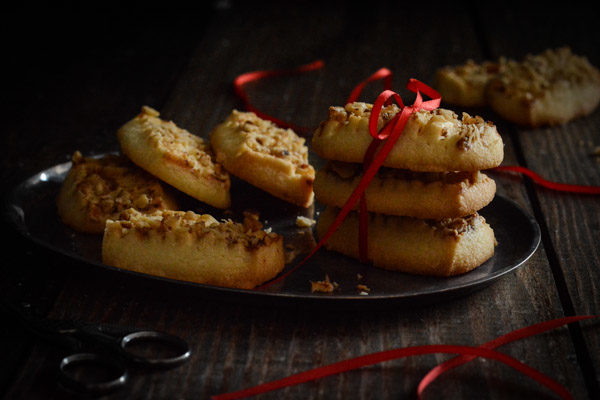 Christmas cookie baking is in full swing in my kitchen. Two batches of butter cookies are in the freezer and a double batch of gingerbread dough is chilling, awaiting to be cut into cute little ginger boys and girls, or maybe snowflakes depending on my mood.
I keep a special folder dedicated just for holiday cookies. With the occasional exception, I tend to bake the same Christmas cookies year after year. Not so this year! I am mixing it up. So to begin, I'm stepping out with an international choice I found in an American Text Kitchen Christmas Cookie magazine from a few years back. (The number of cookie magazines I have gathered over the years is ridiculous, but that is a different story.)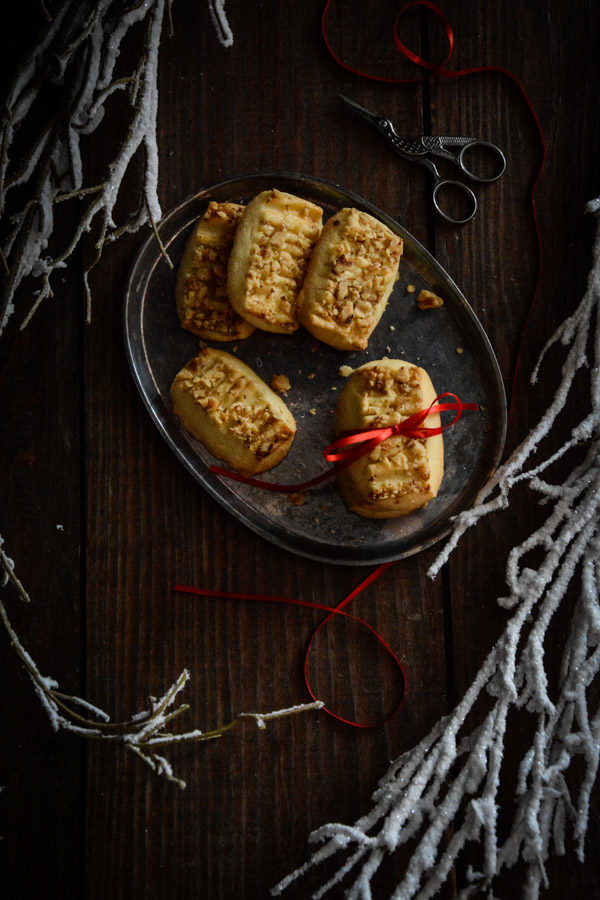 I was so happy to have happened back upon this magazine. It is chock full of great cookie recipes, but it was this recipe for Svenska Pinners that most intrigued me. I have been making a treasured family butter cookie recipe for decades. These Swedish delights had the exact same ingredients as my 'American' butter cookie, but the execution was completely different. I was especially attracted to the ease by which the Swedish version came together. The dough is pressed into a rectangle and after a short chilling period, it is cut into little rectangles, sprinkles with nuts, and into the oven. No rolling, or shaping, or pressing – just cut and bake. It doesn't get any easier. And what a tender and buttery cookie it is.
This recipe is a keeper. It has found a permanent home in my Holiday Cookie folder.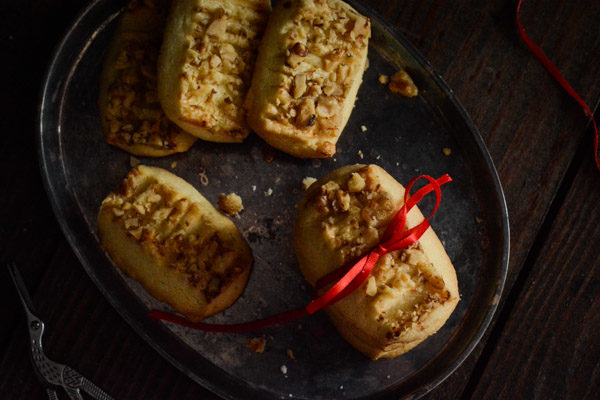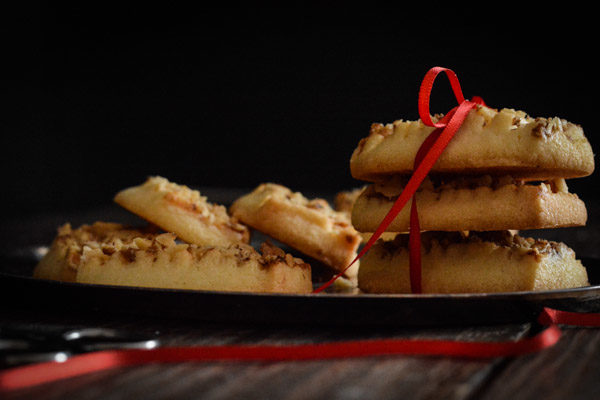 Note: If you are not a fan of walnuts, substitute them for your favorite nut. Although not traditional, these cookies could also be decorated with colored sugars or sprinkles. Whatever makes you smile!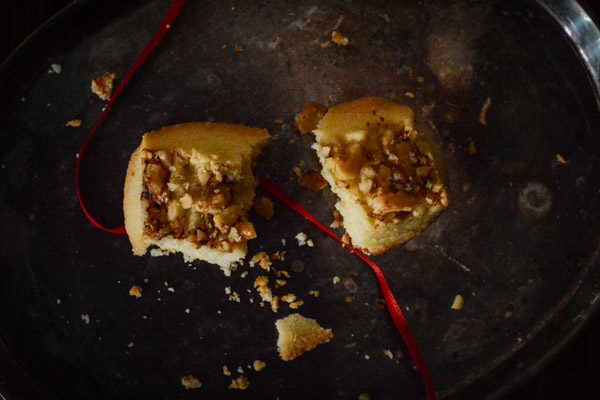 Swedish Butter Cookies – Svenska Pinners
2 3/4 cups all-purpose flour
Pinch salt
3 sticks butter, softened
3/4 cup granulated sugar
1 large egg, separated
1/2 teaspoon vanilla extract
1/2 teaspoon almond extract
1 teaspoon granulated sugar
1/2 cup walnuts, chopped fine
Line 2 baking sheets with parchment paper.
Whisk flour and salt together in a bowl.
Using a mixer, beat together the butter and 3/4 cup sugar until light and fluffy. Beat in egg yolk and extracts. With mixer on low speed, slowly add flour mixture, and mix until just combined.
Transfer dough to prepared sheet and press into 10 by 8-inch rectangle, approximately 1/2 inch thick. Using a floured fork, press tines into dough and pull across rectangle to make washboard design. Lightly beat egg white together with the teaspoon of sugar, and brush over dough. (Skip this step if decorating with colored sugars or sprinkles.) Sprinkle with walnuts, lightly pressing them into the dough. Wrap baking sheet with plastic wrap and refrigerate dough until firm, about 30 minutes.
Adjust oven racks to upper-middle and lower-middle positions and heat oven to 350˚. Line 2 baking sheets with parchment paper.
Slide parchment with chilled dough onto cutting board, cut dough into 2 by 1-inch rectangles. Transfer pieces to prepared sheets, spacing them about 1 1/2 inches apart. Bake until lightly browned and set, 20 to 25 minutes, switching and rotating sheets halfway through baking. Let cookies cool on sheets for a few minutes before transferring them to a wire rack to cool completely.
Makes 40 cookies
Adapted from America's Test Kitchen Cookie Magazine 2012