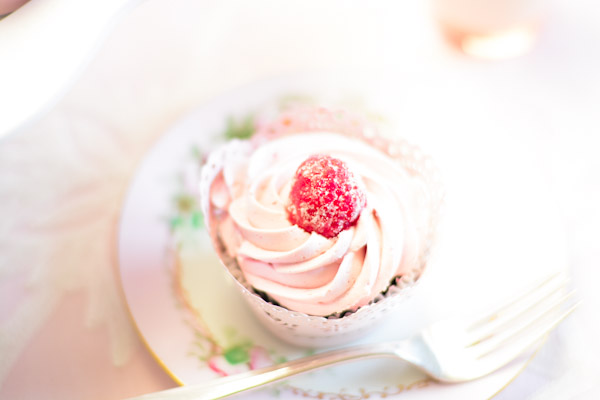 In this post from September, I shared with all of you about my journey through treatment and recovery from breast cancer. That journey humbled me and changed me in ways I will be forever grateful. I rarely sweat the small stuff, and I'd like to think (depending on who you ask) it softened my rougher edges just a bit. I know I am one of the lucky ones. Too many women (and men) are still loosing their battle, but with continued research, my hope is that a cure for breast cancer is near.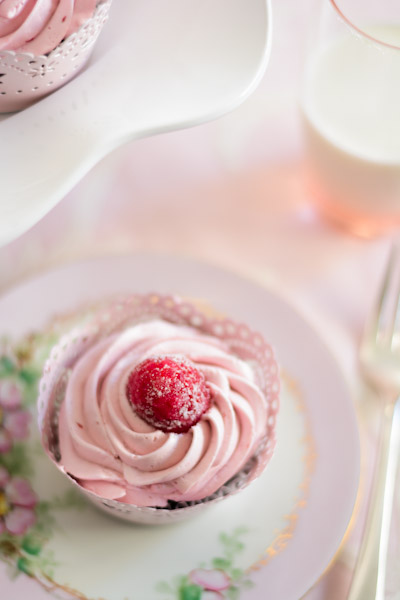 As we round the bend toward the end of Breast Cancer Awareness month, and as I celebrate my 10 year anniversary cancer free, I would be remiss not to acknowledge it in some way here on my blog. It comes as no surprise to any of you that I am passionate about baking. If you're reading my blog, you likely are as well. Following my final chemotherapy treatment, as a gift to myself, I bought a lovely Kitchen Aid mixer. It was the best gift I have ever given myself. Now, I want to give that same gift to one of you so you too can find your baking joy. In addition, for every comment left on this post, I will pledge $1 to the Susan G. Komen research fund, up to a total pledge of $500. So let's get the celebration going!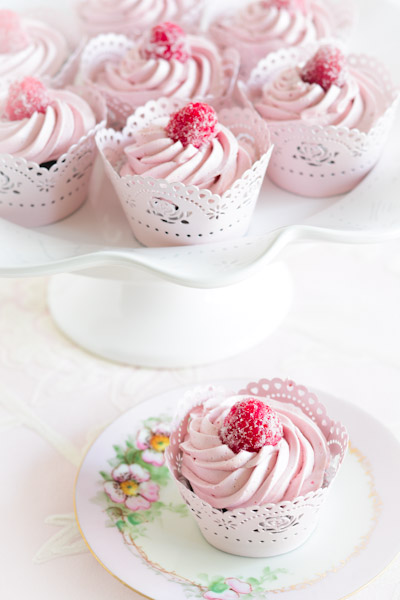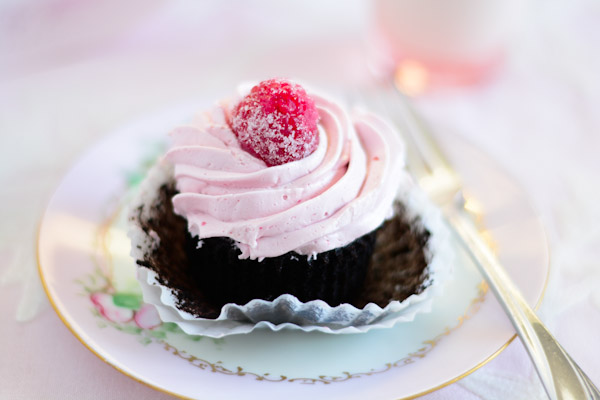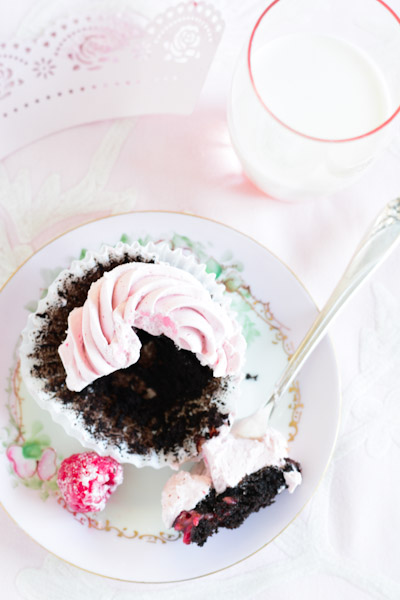 Join me, won't you! To enter:
* Please leave a comment and tell me what you are most passionate about? Where do you find your joy? Then click on the widget below.
* Entries accepted until 12:00am Pacific Time, Wednesday, November 12, 2014
* One winner will be randomly selected and notified by email. The winner will have 48 hours to respond to the email notification, otherwise an alternate winner will be selected.
Black Cocoa Cupcakes with Raspberry Chambord Buttercream
2 ounces unsweetened chocolate, chopped
1/4 cup Black Onyx Cocoa Powder (or other black Dutch-processed cocoa powder)
1/2 cup boiling water
1/2 cup sour cream
2 tablespoons Chambord liqueur
1 2/3 cups all-purpose flour
3/4 teaspoons baking soda
1/2 teaspoon salt
1/2 cup butter, at room temperature
2/3 cup packed light brown sugar
1/2 cup granulated sugar
1/4 cup canola oil
2 egg yolks, at room temperature
2 eggs, at room temperature
24 raspberries, plus 24 raspberries for decorating the finished cupcakes
Raspberry Chambord Buttercream (recipe below)
With oven racks in the upper third and lower third positions, preheat oven to 350˚F. Prepare two cupcake pans with 12 liners each.
Combine the chopped chocolate and cocoa in a medium bowl. Pour the boiling water over the chocolate and allow it to sit for 1 minute. Whisk the mixture together. Whisk in the sour cream and Chambord.
In a medium bowl, thoroughly whisk together the flour, baking soda, and salt.
In the bowl of a stand mixer fitted with the paddle attachment, cream the butter and both sugars together on medium-high speed until lightened in color, about 3 minutes. Scrap down the bowl as needed. On low speed, drizzle in the oil, and mix until blended. Turn the mixer to medium-high speed and beat until the mixture is fluffy, about 3 minutes more. Blend in the eggs and egg yolks, one at a time, mixing each in completely before adding the next. With the mixer on low speed, add the flour mixture in three parts, alternating with the chocolate mixture in two parts. Stop the mixer as soon as the last addition of flour has been incorporated. Do not over-mix.
Divide the batter equally among the 24 liners. Press one raspberry into the center of each cupcake. (it is okay if the top of the raspberry remains partially exposed) Bake for 20 to 22 minutes, or until a cake tester inserted near the edge of a raspberry comes out clean. Cool on a rack for 15 minutes before removing to a rack to cool completely. Frost with Raspberry Chambord Buttercream. Toss 24 raspberries in a bowl with 2 tablespoons of granulated sugar. Top each frosted cupcake with a sugared raspberry.
Raspberry Chambord Buttercream
1 12-ounce bag of frozen raspberries, thawed
5 egg whites
3/4 cup granulated sugar
1/4 teaspoon salt
2 cups butter, diced into tablespoon sized pieces
2 tablespoons Chambord liqueur
Place the raspberries in a fine mesh sieve set over a bowl. Using a rubber spatula, press on the berries to extract the juice and pulp. Measure out and reserve 1/2 cup of the puree. Reserve any leftover puree for another use. Stir the Chambord into the puree.
Combine the egg whites, sugar, and salt together in the bowl of a stand mixer. (Make sure the bowl is very clean and free from any residual fat.) Bring a pan of water to a gentle simmer. Place the bowl of egg whites over the simmering water, making sure the bottom of the pan does not come in contact with the water.
Whisk the egg until the sugar has melted, then stir frequently until the egg whites have reach a temperature between 145˚ and 150˚ on an instant read thermometer.
Remove the bowl from the pan and place on a stand mixer. Using the whisk attachment, beat the whites on medium-high speed until stiff peaks form. Continue to beat until the whites are completely cool. Test this by feeling the bottom of the bowl. It should feel completely cool to the touch.
Turn the mixer down to medium-low and begin adding the butter, a piece at a time. Once all the butter has been added, scrape down the side of the bowl and whisk for a few more seconds. With the mixer on low speed, drizzle in the raspberry puree, and whisk until combined.
24 Servings
Source: Cupcake recipe inspired by Julie Richardson's Vintage Cakes
Raspberry Chambord Buttercream – Mary Weinberg | siftingfocus.com