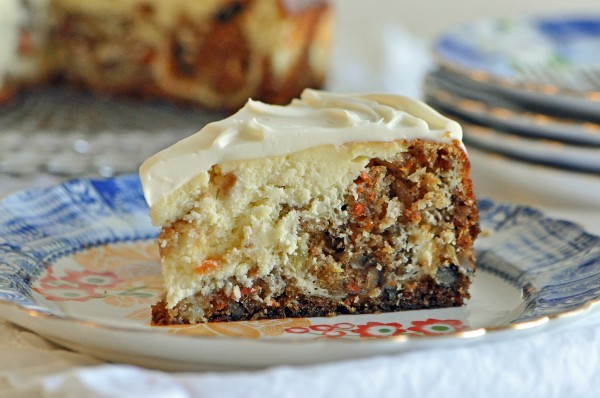 There is an ear to ear smile on my face these days. You see, Jayz decided to spend her spring break at home here in CA with her Mom and Dad. The anticipation and preparation began days ahead of her arrival. (It actually began the minute she told me she was coming home.) I made ready her room with cut flowers and marketed for all her favorite foods. I cleared my schedule allowing for mother/daughter time – shopping, crafting, baking, – or doing nothing at all other than relishing our time together before we once again find ourselves on different coasts. Such joy that girl brings me. ♥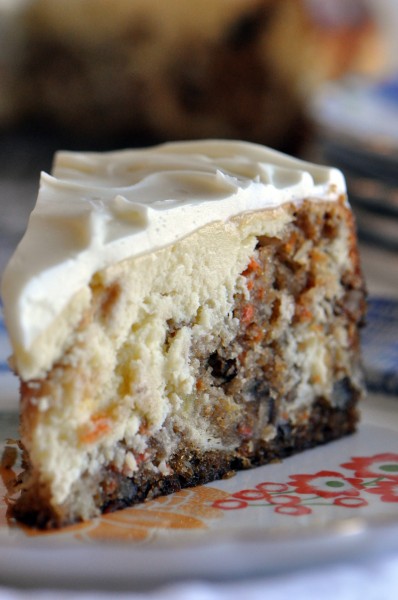 When Jayz called to tell me of her plans, she asked if it would be okay for her to bring two friends home with her. I told her it was more than okay. The more the merrier! I am happiest when my home is filled with guests. One of my life long fantasies is to own a B & B. So, I seized the opportunity to "play" a B & B owner by doing the things that would make my guests feel special and pampered; a sweet smelling candle on the night stand, toiletries placed in a basket on the bathroom vanity. and even turn down service complete with a chocolate on their pillow.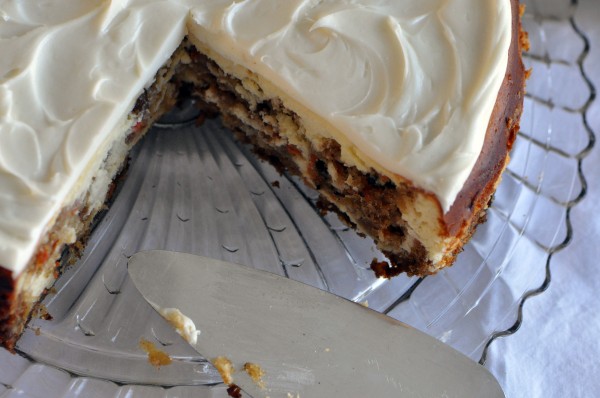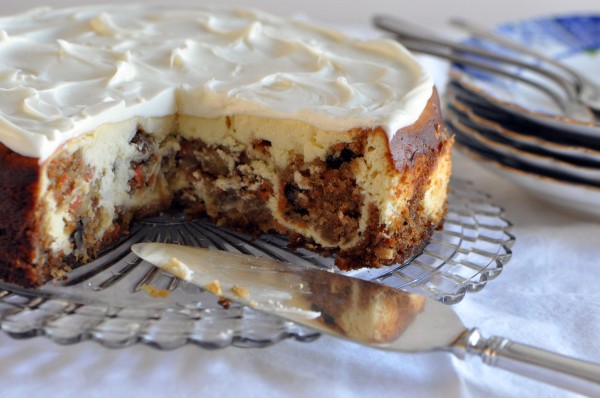 More than anything else, feeding my guests is what brings me the most pleasure. I love it when there are people – lots of people – around my table with hungry tummies. As a baker, I am especially excited when my guests love sweets. Fortunately for me, most college student do. Let's face it, most college students live on Top Ramen and cafeteria food so they are sure to be appreciative of anything fresh from the oven. My house guests were no exception.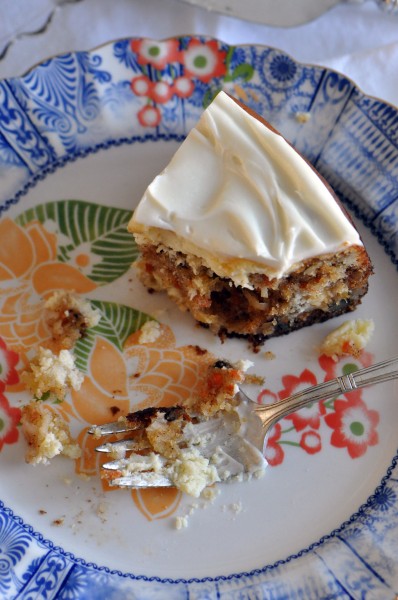 It was by special request that I made this Carrot Cake Cheesecake. Jayz asked her Grandparents to Sunday dinner so they could meet her friends. The menu was comprised of some of her favorite dishes but I left the dessert for her guests to choose. Not wanting to overly impose, the first request was for Carrot Cake. "Sure no problem". Then a hand began to wave back and forth ….as though they were pleading with a teacher to call on them. "Can I up the request" came the question. "Sure" I answered. "Could you make me The Cheesecake Factory's Carrot Cake Cheesecake?" Whoa….that stopped me in my tracks. I love a challenge but hold on. Dare I accept a request that specific. Luckily it was easier than I initially feared. A quick Google search and there it was!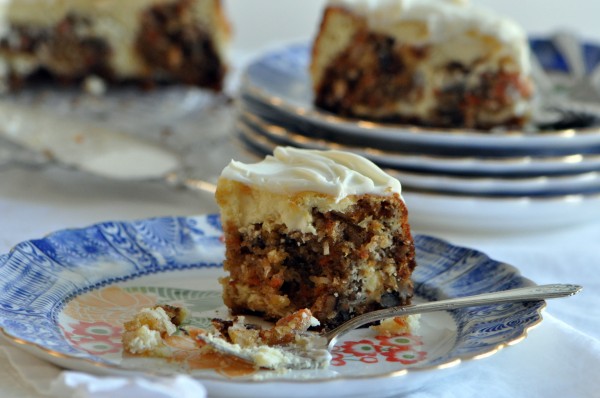 I love cheesecake but I rarely make one. They can be rich, filling and sometimes even cloying. But not this one. The combination of carrot cake with cheesecake lightened things up a bit. This is truly a delicious dessert. Need more convincing? It is a cinch to make and it is a perfect choice for company because it can be made days in advance.
Note: I have received many comments regarding this cake since it was first published. Everyone who has made this cake has given it rave reviews. That said, several commenters shared that the center of their cakes did not fully bake. After much deliberation I have concluded that this more than likely is a result of too much moisture/liquid coming from the carrots and pineapple. I have found that pre-peeled bagged carrots seem to contain more moisture than fresh carrots. Whether using bagged or fresh, after grating the carrots, remove any excess moisture by pressing them in between layers of paper towel or wringing them in a clean cotton dish towel. Likewise, drain the pineapple in a sieve, pressing down on the pineapple with the back of a spoon to extract as much liquid as possible.
Cheesecake Factory Carrot Cake Cheesecake
Cheesecake:
16 ounces cream cheese (at room temperature)
3/4 cup granulated sugar
1 tablespoon all-purpose flour
3 eggs
1 teaspoon vanilla
Carrot Cake:
3/4 cup vegetable oil
1 cup granulated sugar
2 eggs
1 teaspoon vanilla
1 cup all-purpose flour
1 teaspoon baking soda
1 teaspoon cinnamon
1 generous pinch of salt
1 (8 1/2 ounce) can crushed pineapple, well drained with juice reserved
1 cup grated carrots
1/2 cup flaked coconut
1/2 cup chopped walnuts
Pineapple Cream Cheese Frosting:
2 ounces cream cheese, softened
1 tablespoon butter, softened
1 3/4 cups powdered sugar, sifted
1/2 teaspoon vanilla
1 tablespoon reserved pineapple juice
Dash of salt
Directions:
Preheat oven to 350˚F. Grease a 9 or 9 1/2 inch springform pan. Set aside.
In the large bowl of an electric mixer, beat together 2 packages cream cheese and 3/4 cup sugar until smooth. Beat in 1 tablespoon flour, 3 eggs and 1 teaspoons vanilla until smooth. Set aside.
For the carrot cake: in a large bowl, combine oil, 1 cup sugar, 2 eggs and 1 teaspoon vanilla, blending thoroughly. Stir in 1 cup flour, baking soda, cinnamon and pinch of salt, mixing well. Stir in drained pineapple, carrots, coconut and walnuts.
Spread 1 1/2 cups carrot cake batter over bottom of prepared pan. Drop large spoonfuls of cream cheese mixture over carrot cake batter, using approximately 1/2 of the mixture. Top with large spoonfuls of remaining carrot cake batter. Repeat with remaining cream cheese mixture, spreading evenly with a knife. (Do not marble with the knife.)
Bake for 60 to 65 minutes or until cake is set and cooked through. Cool to room temperature and then refrigerate for several hours or until completely chilled.
When cake is cold, prepare the frosting. In a bowl of an electric mixer, combine 2 ounce cream cheese, butter, powdered sugar, 1/2 teaspoon vanilla, 1 tablespoon reserved pineapple juice and a dash of salt. Beat until smooth and of spreading consistency.
Run a thin knife or metal spatula between the edge of the pan and the cake, then release the springform band. Frost top of cheesecake.
Refrigerate for several more hours before serving. Can be made up to two days ahead.
Source: Adapted from Food.com