Birthdays were pretty special events when I was growing up.  They were usually simple family celebrations and a cake and candles were always at the center.  Occasionally we were allowed to invite a few of our neighborhood friends, however, elaborate field trips to amusement parks, bowling alleys, or restaurants with a full roster of classmates in tow would have been unthinkable. Nevertheless, I have happy memories of being "Queen for the Day", and the elevated status among a sea of siblings that came with it.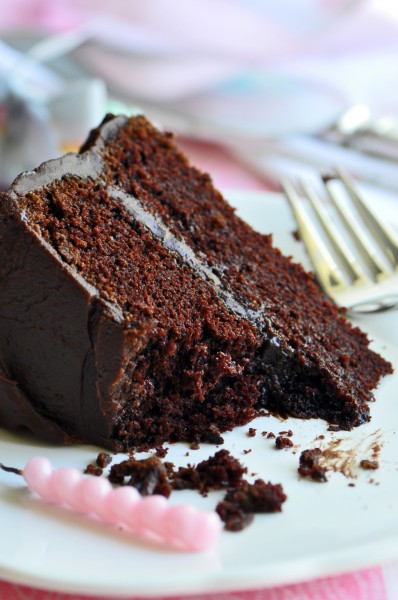 Days or even weeks ahead I would begin contemplating my cake request for my special day.  Although I have little memory of my preference during my earlier years, I know that eventually my favorite became as predictable as the sun coming up every morning – chocolate cake with chocolate frosting and M&Ms for decoration.  Oh, the joy those cakes brought with them.  And although as a child the excitement may have been more about the tissue wrapped presents that followed the singing of Happy Birthday, the lasting gift is the memory I have of those special cakes made just for me.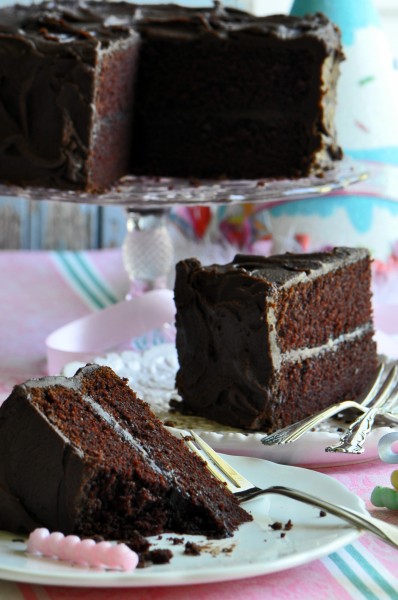 My dad was more of the cake baker in our family.  The cakes he made were a product of the "cake mix" era.  Not that I have any problem at all with cake mixes – I even use them myself from time to time – I just generally bake my cakes from scratch.  However, although my Dad did use a mix, he never used it straight from the box.  He doctored it up with a pudding mix, nuts or a variety of other embellishments.  Maybe that was the reason my birthday cakes always tasted so special.  Or, maybe it was the added ingredient of love that went into their making.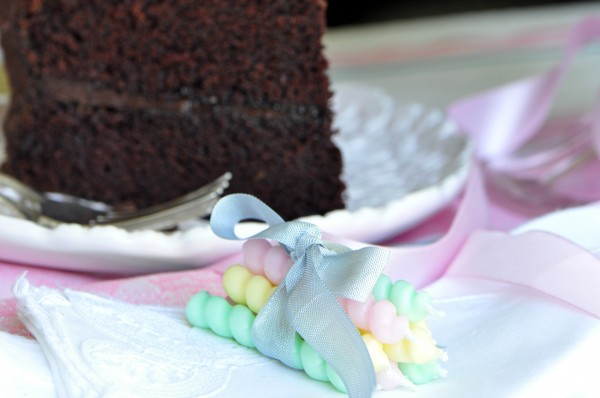 Somewhere over the years I found this recipe for a delicious, chocolate, fudge frosted cake.  I don't recall exactly when or why I made it the first time.  What I do remember is the rave reviews it received.  Since then I have made it more times than I could ever count.  It has been served at birthday celebrations, family dinners or whenever I had a hankering for chocolate.  There are splatters all over the page in the cookbook where it originated – just as there should be!  This recipe is so highly regarded by my family that when we had an antique mantle installed in our living room, it was one of the things we chose for the time capsule we placed in the wall before it was sealed up.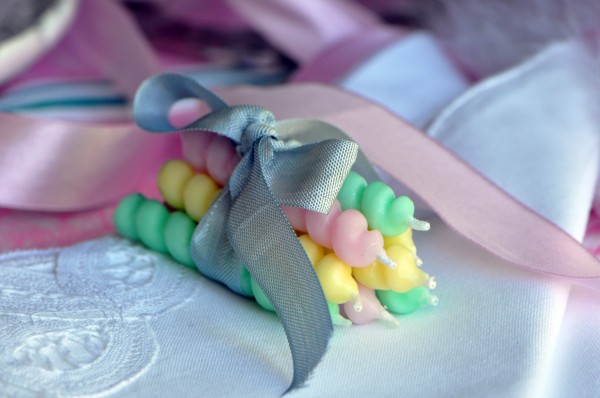 Today would have been my Dad's 84th birthday.  Sadly he passed away several years ago.  Today I celebrate his life and the life he gave to me.  His memory shines brightly whenever I bake a cake and whenever I reminisce about the birthdays when I was "Queen for a Day"!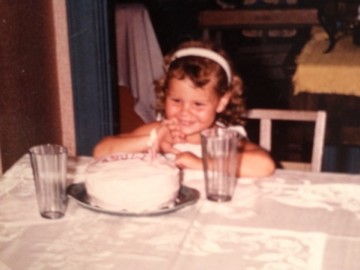 Chocolate Fudge Cake
Cake:
3  ounces unsweetened chocolate
1/2 cup (1 stick) unsalted butter, softened to room temperature
2 cups sugar
2 large eggs, room temperature
1 teaspoon vanilla extract
1/2 cup buttermilk
2 cups all-purpose flour
2 teaspoons baking soda
1 teaspoon salt
1 cup boiling water
Chocolate Fudge Frosting:
4  ounces unsweetened chocolate
9 tablespoons half and half
1 tablespoon vanilla extract
3 tablespoons unsalted butter
Pinch of salt
4 cups powdered sugar sifted *
For the cake:  Grease and flour two 9-inch layer cake pans and line with parchment paper rounds.  Preheat oven to 350˚F.  Place the chocolate in a microwave safe bowl and microwave in 30 second intervals until melted, stirring in between intervals – approximately 1 1/2 – 2 minutes; set aside.  In the bowl of an electric mixer, cream the butter and sugar until light and fluffy.  Add eggs, one at a time, beating after each addition.  Mix in vanilla and melted chocolate, beating until smooth.  Add the buttermilk, flour, soda, and salt; mix until incorporated.  Add boiling water and beat smooth.  (Batter will be thin.)  Divide batter evenly between the two cake pans.  Bake in the middle of the oven for 25 to 30 minutes or until a cake tester inserted into the center of the layers comes out clean.  Do not over bake or the cake will be dry.  Remove to cooling racks and cool for 10 minutes.  Run a knife around the edge of the cakes and invert onto the cooling racks.  Cool completely.  At this stage the layers can be wrapped tightly and stored at room temperature overnight or frozen for up to a month.
For the frosting:  In a medium, heavy bottomed saucepan, place the chocolate, half and half, vanilla extract, butter, and salt.  Stir over low heat until the chocolate is melted.  Mix well with a wooden spoon.  Remove from heat and stir in 1 cup of the powdered sugar at a time until the frosting is smooth.  Frost cake  immediately , as it hardens quickly.  If frosting becomes too stiff, add hot water a teaspoon at a time.
Place one cake layer bottom side down on a serving platter lined with 4 strips of waxed paper extending from underneath the cake on all sides to protect the platter while frosting.  Spread approximately a quarter of the frosting over the layer.  Top with second layer, bottom side up.  Frost the top and then the sides.  Carefully remove the waxed paper strips.
Cake will improve in flavor if allowed to stand at room temperature overnight.  Serves 12
* This measurement is approximate.  Add the final cup of powdered sugar in 1/4 cup increments until the proper spreading consistency has been reached.
Source:  Adapted from Marlene Sorosky's Year-Round Holiday Cookbook