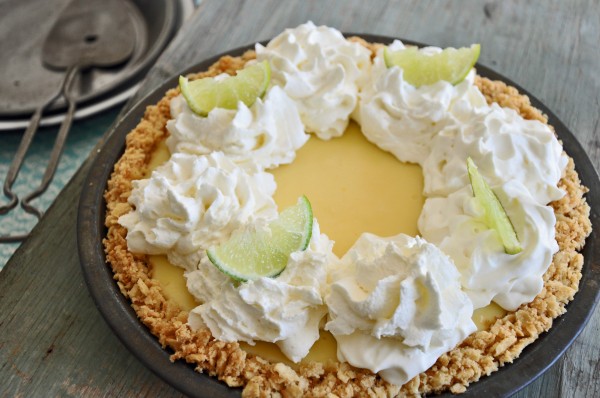 Many thanks Jacob for introducing me to this recipe!
I received an email from my nephew recently with a link to an article from NPR's Found Recipes series.  It had peaked his interest even though he admittedly isn't fond of citrus pies.  Nevertheless, he was enticed by a couple aspects of the recipe.  A crust made from saltine crackers was most intriguing to him, and I too found the crust alone was enough of a reason to try this pie.  Also, the recipe seemed like such a cinch to make that it made it even more attractive.  I'm not sure if he was baiting me or simply sharing, but I jumped to it immediately.  When a nephew takes the time to follow my blog and suggest a recipe, I am happy to oblige whatever the reason.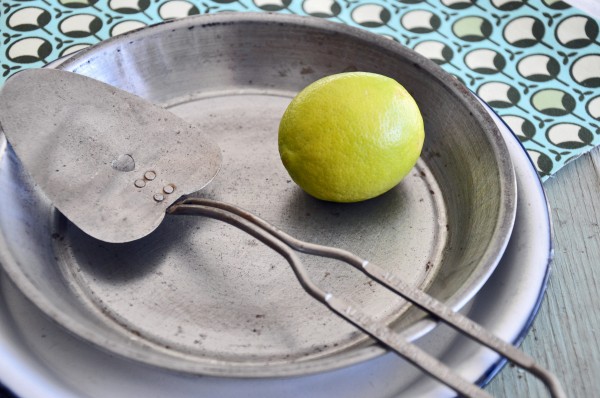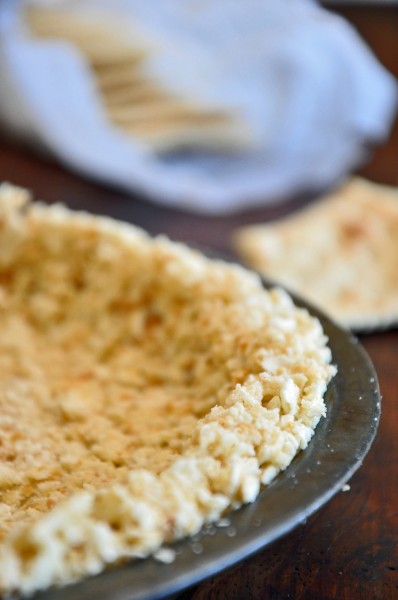 The article from NPR is titled A North Carolina Pie That Elicits an 'Oh My God' Response, and indeed it does.  In addition to satisfying the combination of 'sweet and salty' so desirous in desserts these days, it can be made in a jiffy, which proves the point that a delicious recipe doesn't have to be complicated, ingredient heavy, and time intensive.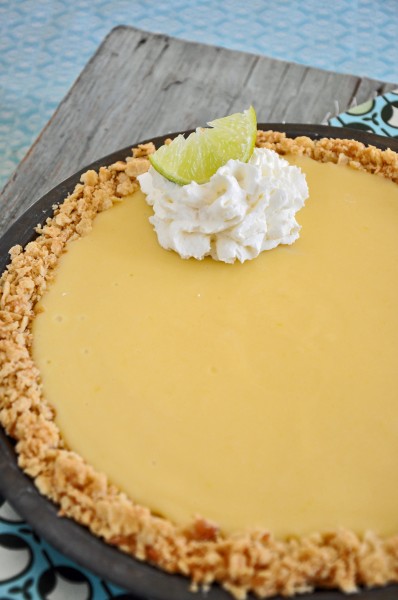 I had a difficult time putting the fork down and walking away from a slice of this Southern creation.  I quickly divided it up and delivered it to my neighbors for fear I would loose the battle with my own self-control.  I'm certain that come summer I will be resurrecting this recipe for the perfect dessert while dining al fresco on a warm evening.  It's likely I won't be able to wait that long before being lured back by the memory of that tangy lemon/lime filling nestled inside a crunchy, salty crust.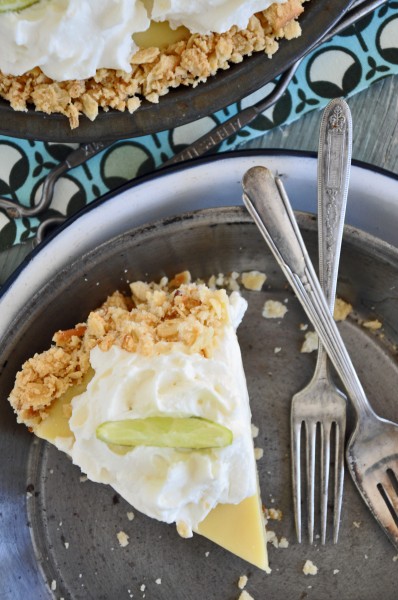 You can find the recipe at the link above.  I have not shared it within my post since I made no adaptations to the original.  I wanted to experience it the way its creator had intended.  The only creative license I took was in using a combination of both lemon and lime juice, which Mr. Smith said was perfectly acceptable.