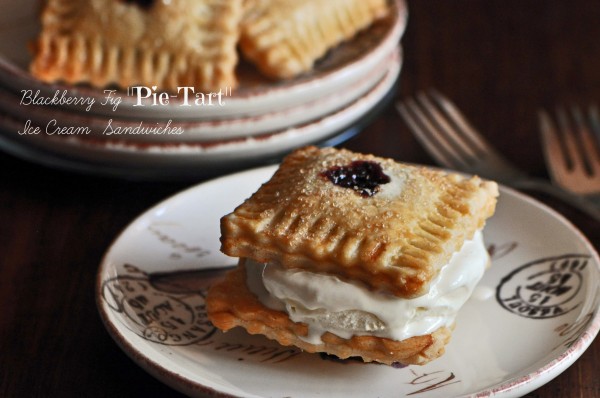 Back in July, Carl's Junior introduced onto their menu the Strawberry Pop-Tart Ice Cream Sandwich. Maybe you've seen the commercial. My first reaction when I saw it was "Oh My God"- as in- that is ridiculous! My second reaction was, "OH MY GAAAWD!!!" – as in – how brilliant! Once I got beyond my dessert snobby attitude and really examined the concept, I knew they were onto something. Pie and ice cream sandwiched together and eaten right out of hand. I've never been a big Pop-Tart eater. We never had those kinds of snacks in our house when I was growing up. They were too expensive and there were too many of us. It was years later when I discovered a box in my sister's pantry that I developed a brief love affair with the "un-iced" brown sugar and cinnamon flavor. I allowed myself to indulge in a Pop-Tart whenever I would visit my sister's home. Eventually it became impossible to find the unfrosted tarts so I lost my interest in them altogether.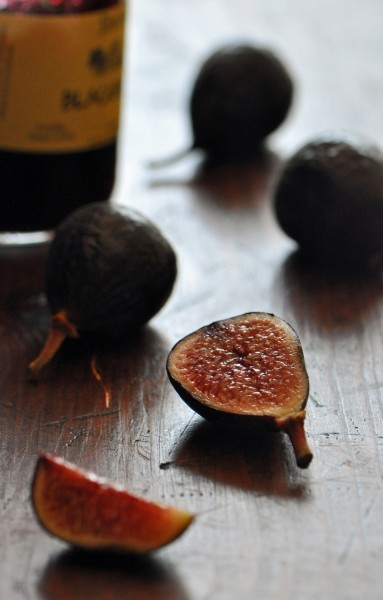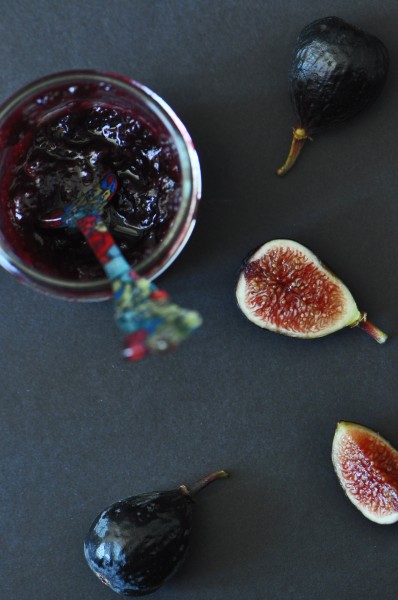 Fruit and vegetable laden pastries that could be eaten right out of hand have been around forever, with nearly every culture having their own versions. Turnovers, samosas, knishes, and empanadas come to mind. The aspect unique to Pop-Tarts is that they can be kept in the pantry and warmed in a toaster. You can have a hot "pie" in short order. I admit, my recipe takes a bit more time but I promise the results are worth it.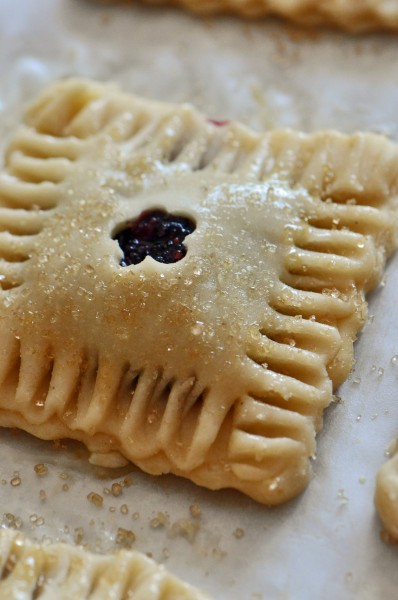 I have made no secret about my love of "crust". I love the fruit and various creams that fill a pie shell, but what I am really after is that rim of golden, crispy, flaky crust. Is it any wonder that my favorite way to eat pie is in individual mini versions where there is a lot of pastry relative to the filling. My first encounter with a personal pie was during a visit to the home of my best friend's grandmother. I would occasionally tag along on Sundays when her family would pay her a visit. There was always so much delicious "country" food on her table. The best part of the meal was the fried apple pies that her grandmother would pull hot from a cast iron skillet. So good they left a lasting memory.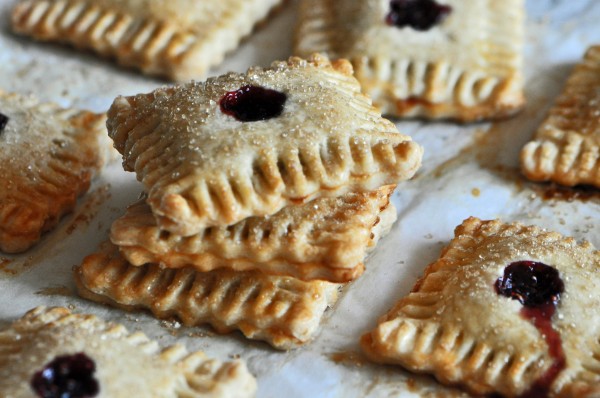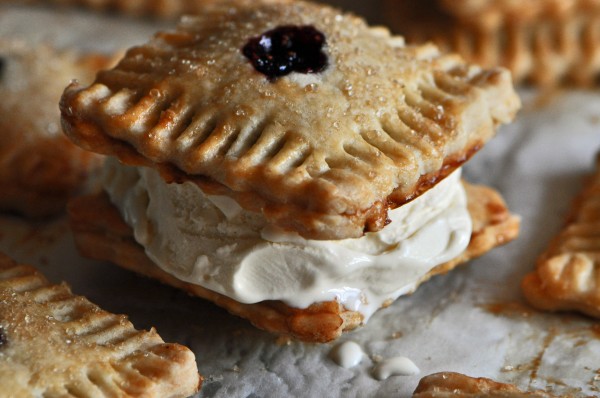 Once I got beyond my "what won't a fast food joint put on their menus to entice us in the door" attitude, I got very excited about creating my own recipe where I could serve a scoop of ice cream sandwiched in between two "slices" of pie. I had some perfectly ripe figs sitting on my counter, jars of different jams in the refrigerator, and I always have vanilla ice cream in the freezer. The little tarts came together quite easily. They take a little patience to fill and crimp but the results are so worth the effort. A scoop of ice cream later and I had my own Pie-Tart Ice Cream Sandwiches.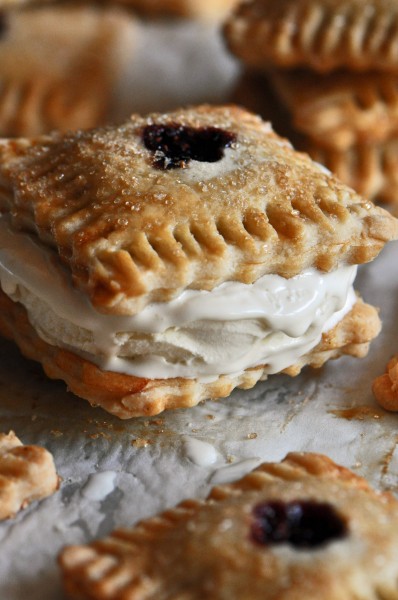 Pie steps in to perform the task of cookie in a new take on the classic Ice Cream Sandwich.
Blackberry and Fig "Pie-Tart" Ice Cream Sandwiches
Pie dough for 1 Double Crust Pie - shaped into two 6-inch squares before chilling
5 tablespoons blackberry jam
2 medium figs, finely diced
1/4 teaspoon finely minced lemon peel
1 egg, beaten
1 tablespoon raw or granulated sugar
Vanilla Ice Cream, or another preferred flavor
Heat oven to 375˚. Line two baking sheets with parchment paper.
On a floured surface, using a floured rolling pin, roll one piece of pie dough into an 11-inch square. Using a 3-inch plain or scalloped cookie cutter dipped in flour, cut out 9 squares. Save scraps. Place the squares of dough on the prepared baking sheet. Repeat the process with the remaining square of dough placing cut squares on the second baking sheet. Combine the scraps and re-roll. Cut an additional 2 to 4 squares, adding them to the baking sheets. You should have a total of 20-24 squares of dough divided equally between the sheets. Chill while preparing filling.
In a small bowl, combine the jam, diced figs, and lemon peel.
Remove one sheet of dough squares from the refrigerator. Brush the surface of each square with the beaten egg. Divide the jam filling equally between the squares.
Remove the second sheet of dough squares from the refrigerator and place one piece on top of each filled square. Seal each pie using the tines of a floured fork. Cut a small "X" in the middle of each pie using a paring knife. Sprinkle with the sugar. Chill for 15 minutes.
Note: For a fancier look I used a small flower cookie cutter to cut a vent in the dough squares before placing them atop the filling.
Bake pies for 30 minutes, or until golden brown in color. Removed them to a rack and cool completely.
To serve, flip half the pies over and top with a scoop of ice cream. Top with the remaining pies.
Yield: 10-12 small pies
Source: Mary Weinberg – Sifting Focus